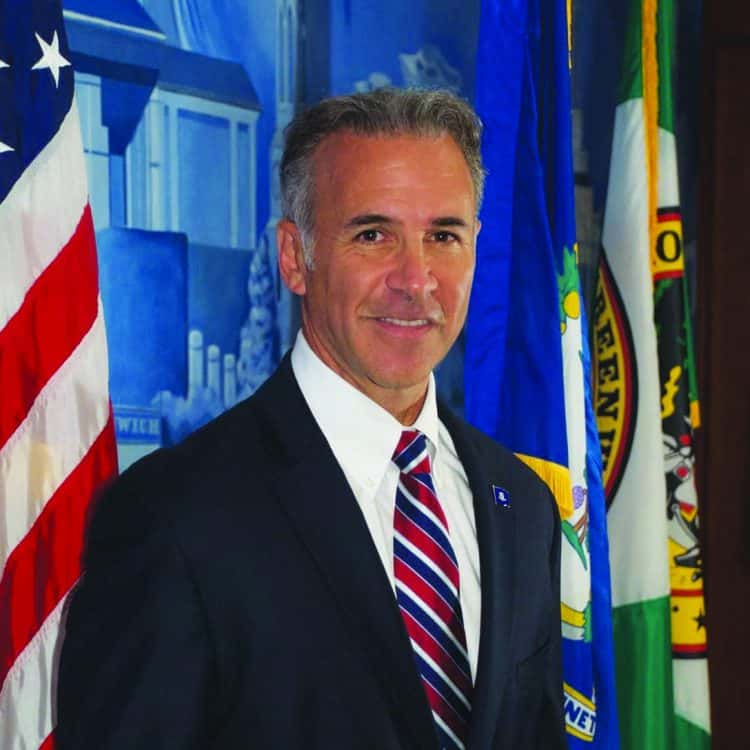 The Retired Men's Association of Greenwich (RMA) will host Fred Camillo speaking on "Greenwich's Future: A Vision for the Next Decade," Wednesday, Feb. 26 at 11 a.m., at the First Presbyterian Church, 1 West Putnam Ave. The event is free and open to the community.
Camillo, Greenwich's newly elected First Selectman, will share his vision for the town's future. The town, like every other municipality, faces challenges of the modern era and some that are unique to Greenwich.
Camillo is a lifelong Greenwich resident who graduated from Greenwich High School. As a summa cum laude graduate of Manhattanville College, he earned a Bachelor of Arts degree in political science and history. As a former Representative Town Meeting member, he was chair of the Board of Parks & Recreation and the Republican Town Committee. His legislative and community work have earned him awards from the Uniformed Professional Firefighters, the Cos Cob Fire Police Patrol, the Greenwich Council of Boy Scouts, the United States Humane Society, and the CT Votes for Animals' Legislator of the Year. He recently resigned as State Representative for the 151st District, after serving 11 years including time as an Assistant Minority Leader. An experienced business man, he was a founding member and former director of Greenwich Recycling. He also taught high school and worked as a baseball coach and mortgage banker. His community service includes serving on many local Greenwich boards.
The Greenwich Retired Men's Association offers a free program every Wednesday that is open to the public; no reservations are required. For additional information, visit greenwichrma.org