February 14, 2020
The Rest of Your Life in Greenwich Could be the Best of Your Life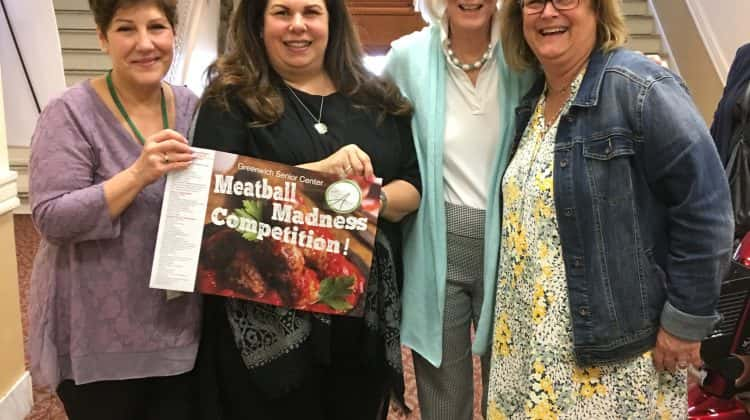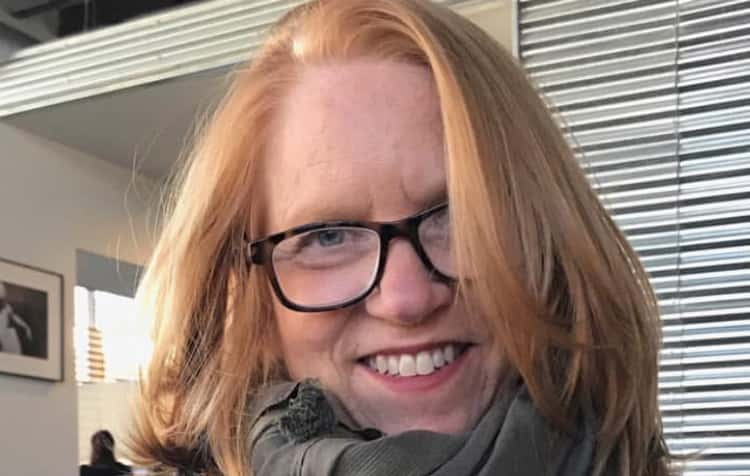 By Bobbi Eggers
There are people who would love to spend their entire lives in Greenwich but for many, that seems unlikely. But think again. You will be surprised how much is here for older adults. When I moved my father here, unable to live on his own, I had no idea what to do or where to start. I felt like I had to figure it out for myself, asking friends, scrambling to find an appropriate place for him to to live. It was a steep learning curve. When I met Lori Contadino, the Director of the Greenwich Commission on Aging, I wanted to throw my arms around her and thank her for enlightening me to the surprisingly wide array of available resources our town has to offer for older adults in every stage of life. Lori is a passionate advocate for older adults in Greenwich, with a small staff that is actively making this town a safe, happy and healthy place to thrive as we age. Their new Resource Guide for Older Adults in Greenwich is an all-inclusive, unbiased directory of all options for older adults from services to medical options, advice and recreation. The Guide is about to be published and available soon as printed copies, and also available on the Greenwich Commission on Aging website: https://www.greenwichct.gov/190/Commission-on-Aging. The Commission on Aging also offers an "Aging Well" series. On April 22 at 6:30 pm, Dr. Donna Coletti is speaking on "Slow Medicine: Hope and Healing" at the Bruce Museum. On June 16, Dr. Dale Atkins will be speaking on "Multi-Generational Kindness" at the YWCA. And for people who love to dance, May 15 is a "Foot and Fiddle Jamboree" with square dancing and a caller at the Eastern Greenwich Civic Center at 5:00 pm.
With almost 20% of the population of Greenwich 65+ this year, we already have many things in place, but the Greenwich Commission on Aging isn't standing still. In spring of 2018, they organized and conducted a survey of 45+ Greenwich residents, spearheaded by Lori Contadino, Patricia Burns- Chairperson of the Commission, and Steven Katz- Vice-Chairperson, plus an advisory board of representatives from various town departments, stakeholders as well as assistance from graduate students and faculty at the Columbia Mailman school of Public Health. A whopping 1800 older respondents weighed in on life in Greenwich and its future. Based on its findings, the Advisory Board is focusing on promoting age friendly services and assessing where some work needs to be done. They have applied to AARP and the World Health Organization to become a certified Age and Dementia Friendly Town, actively putting their Action Plan in place.
One of the most important aspects of our life, revealed in the survey, is our outdoor spaces and I think we all agree, some of them are spectacular. People who frequent Tods Point are passionate advocates. The rejuvenated Byram Park with an easy access, zero entry pool for disabilities and older adults, is fantastic, surrounded by the marina, the beach on Long Island Sound, gardens and a children's playground. We now know that older adults in town value "walkability," with safe sidewalks and outdoor seating. Our town has over 100 parks of all sizes. The Greenwich Department of Parks and Recreation runs a program called, "Adopt a Bench," allowing residents to purchase benches in areas around town, with maintenance included in the donation price. One simple, beautiful example of private/public partnerships.
Affordable housing is a vibrant topic of conversation these days, one that was a priority in the survey. The Housing Authority of the Town of Greenwich is working on creating more housing that is appropriate for older adults. How many people pass by Nathaniel Witherell on Parsonage Road, and not notice the grey building to the right? That is Parsonage Cottage, managed by the Housing Authority of the Town of Greenwich, offering affordable housing for older adults who are healthy, but not able to live on their own anymore. Nestled on a beautiful rolling meadow with lilacs in full bloom in the springtime, it is a spotlessly clean, beautifully maintained facility, in the heart of mid-country. Penny Lore is the awesome, enthusiastic Administrator with a compassionate staff who treats every resident like family. Last week they turned their beautiful new dining room into a Speakeasy for a residents' party. Everyone wore flapper headbands, dresses and gangster outfits and danced with the chefs and staff. Springtime brings a lobster bake celebration and mini golf run by high school volunteers.
And what is the most important component of aging place? All you need is love. We need to stay connected and socially engaged. The Town Survey revealed that "less than half of Greenwich older adults interact with friends, family, or neighbors at least once a day." That is the part that breaks my heart. Let's all work to inspire older adults to socialize in their own way. Join the Senior Center on Greenwich Avenue. It is slowly being renovated, and has a robust calendar of activities, low priced meals, exercise, events and, most importantly, friends. This Friday they are celebrating Valentine's Day lunch with a cupcake baking contest for dessert. Four cupcake bakers will compete for the prize, judged by 90 older adult lunch guests. Cupcake Wars!
Get your copy of the Greenwich Resource Guide at the Greenwich Commission on Aging, 299 Greenwich Avenue, in the Senior Center building. Find out what is available for you because today is the oldest you've ever been and the youngest you'll ever be again, so let's get to it. You will be pleasantly surprised how much there is to do and maybe the snowbirds won't be so eager to flock to Florida, preferring to stay, instead, in the place they've been calling home.