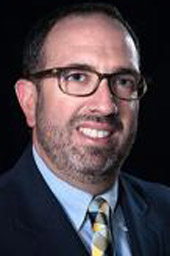 By: David Cohen
When preschools are closed, ready or not, you're on vacation! Your child is awake 12+ hours per day and is probably used to a wide range of engaging experiences. Whether your plan includes a theme park, a visit to Grandma or lounging on the beach, there is a lot of time to plan. Here are some ideas and considerations for those upcoming weeks:
• Make getting there half the fun – You may be going to see Mickey Mouse, but that is many hours away. Reduce the stress and plan ahead with some easy preparation. You know that bin of toys that nobody has used in months? Take out several of these previously loved items and create a bag of tricks. Whether driving or flying, set a timer for every 90 minutes. When that timer goes off, your child gets to pick something from the bag of tricks. You'll be amazed at the newfound value from your old Etch-a-Sketch or toy train. Also, there is a reason that I Spy and 20 Questions have lasted through the ages. They're really fun and they really pass the time.
• Pack the snacks – Hunger can change any of our moods. Be two steps ahead of the game with a special snack assortment. Where this food falls on the continuum of health food to junk food is up to you, but offer these treats at least every couple of hours. It is easier to prevent a hunger meltdown than it is to recover from one.
• Really unplug from work and social media – The best part of the vacation for your child is spending time with you. Laughing with you will be far more memorable than the exhibit, the beach or the overall destination. When you tell your child, I'm putting my phone away until later (and then follow through), the message is very clear that you are present. If you need to take a call or check a message, step away and keep it brief. You deserve it, too.
• Wait, you need your phone to take some great photos – If possible, let your child take some of the photos. Then, when it's bedtime, you can recap, looking at the best parts of the day. If you want your child to learn something on this trip, storytelling is a great goal. What do you see in this picture? What are we going to tell your friends about what happened at that restaurant? You'll be building language, memory and overall cognition. This photo/video journal can be reviewed together on a larger scale at the end of the vacation.
• Keep the schedule light – Time off may be in short supply, so there is a temptation to schedule activities, morning to night. Instead, consider liberal amounts of downtime. Sitting by the pool, reading together or family nap time can be pure joy. The jam-packed days usually result in crankiness, from the children and from us.
• Send a postcard – If you are feeling really ambitious, write a postcard with your child and send it to your school – even if you are sending it from a staycation. It may arrive a few days after you return, but it becomes a great conversation piece in the classroom.
Wishing you a happy and safe time off!