January 28, 2020
Raising Children with Values in Greenwich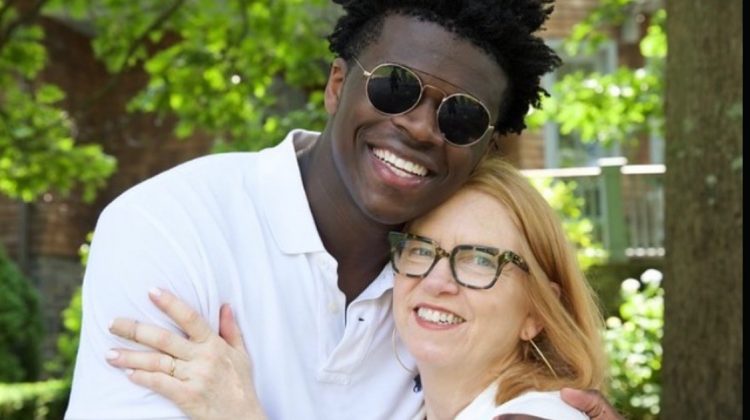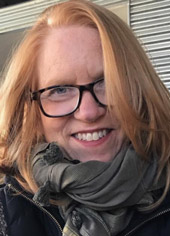 By Bobbi Eggers
Raising children in an affluent society has many challenges that are unpredictable as your kids grow up. Where you send your children to school, who your friends are and what happens along the way is a journey full of surprises. The choices you make are incredibly important for their future. Bringing a child from another country and culture and helping raise that individual in an affluent society such as Greenwich is even more unpredictable. This year we are celebrating ten years since our Greenwich family stood at JFK and welcomed a 6' 9" 15 year old, black African into our family, Sean Obi. Our family made the decision together, excited to give this very special kid an opportunity in the United States and in our home in Greenwich, CT, changing his life and ours forever.
We had done our homework. My husband, Steve, had been doing business in Nigeria and played pickup basketball games in his free time there. He developed a group of basketball obsessed friends who talked about NBA or college games most of their business meetings. One of these friends contacted Steve and told him about "a smart, very respectful basketball loving kid who deserves better coaching in the United States and a better education than he will get here." My son, Hunter, enthusiastically volunteered to have a brother. Hunter will always be my hero for stepping aside and generously sharing his life, not always as simple as it seems. I spoke to Sean's parents in Nigeria, teachers, coaches, and almost anyone who ever knew him. We decided it was the right thing to do.
Sean's background in Nigeria was something entirely different from the lives of my "natural" children, who now have a brother whose house was burnt down in religious riots when he was six years old. Not your typical Greenwich family experience. "We lost everything," Sean said. His family is of the Christian Igbo tribe and they opted to move to a safer community. Sean spent his early education in a Catholic school with 100 students in a room, no laptops, and a teacher who wrote the lessons on a chalkboard. Students were not allowed to ask questions and the teacher didn't know their names. It was learning by rote. Students like Sean did not read books, except for text books, and did not write papers. Teachers taught students how to write letters- a more useful tool for everyday lives.
Then, Sean was suddenly plunked into Greenwich in what seemed to be a Kardashian life, viewed only on TV. The beautiful homes, luxury cars and the brightly lit grocery stores packed to the ceilings with such a wide variety of fresh food and colorful packages, overwhelming and exciting all at once. Greens Farms Academy in Westport welcomed Sean to school with open arms. Hunter was already a student there and was excited to introduce his new brother to his friends, his basketball team and the teachers. Imagine going from being an anonymous student in a large classroom in Africa to learning, seated at a round Harkness table, with eight students at a private school in Westport, where you are expected to speak, discuss the book you are reading, and ask questions. This was a completely different educational culture to what he had known. Sean came to America with no background on George Washington, the Civil War, or drop down menus. His first book was Oedipus Rex, followed by Shakespeare. Although English was his first language, our cadence is different. Our pronunciations and rhythm took time for him to figure out, but Sean was completely determined to be successful. He would sleep for two hours and then study for 3, then back to sleep and up by 6:00 am. He became his own advocate and, witnessing his will to learn, teachers at Greens Farm were enthusiastic to help. His hard work and determination helped launched him to Rice University and later to Duke University where he was recruited to play basketball. Some knee surgery slowed him down a bit, but he was never ambitious to play in the NBA and opted, instead, to get his master's degree and go into business. His volunteer assistant basketball coach in high school, Peter Deutsch, took Sean under his wing, coached him on basketball moves and became a close friend of our family. "We are kindred spirits," Peter says. Admiring his hard work ethic, Sean now works for Peter in his thriving business, Deutsch Family Wine Importers, in Stamford. The connections our Greenwich children make along the way often become monumental. It is part of the joy of living here.
Sean is not the only lucky one. My natural Greenwich children have a broader global understanding and empathy since Sean came into our lives. "Sean was my brother and my parent's son right from the start," Hunter says. "We are family." One of my daughters, Madison, remembers Sean coming into our lives with great enthusiasm. "People always ask why we did it. He fit right in. It just happened naturally and it feels like he's always been a part of our family." People have been respectful and often curious. Sean and I are very close and when we are out and about, I can see other moms, puzzled, trying to figure us out- a 6' 9," 260 pound athlete, helping a much shorter me, with groceries, or trying to find a shirt at Lord and Taylor that has arms that are long enough for him. I have had friends say to me, "Oh how nice of you to do that. I could never do it." I understand. We also have several friends who have brought international children into their families. It's not for everyone, to be sure.
What is for everyone is trying to figure out how to give back or pay it forward, in your own significant way. Role modeling and guidance are the most important jobs you have as a parent. Help others in a way that works for you and your family. Show your children how to give back, especially when we have so much in our lives. It builds character and generosity of spirit. Family matters and our family is broader and richer with Sean as a member.
Together, with the Reverend Cheryl McFadden, we have started free Family Matters gatherings, open to all, at the Christ Church Greenwich bookstore, Dogwood, on some Sundays at 10:00 am. We will be discussing how to raise children with values in an affluent society, answering questions kids have about God, and on February 9, the topic is "Why Does God Let Bad Things Happen?" Join us. For more info, email the Rev. Dr. Cheryl McFadden: cmcfadden@christchurchgreenwich.org