January 27, 2020
New Express Collection Launches at Byram Library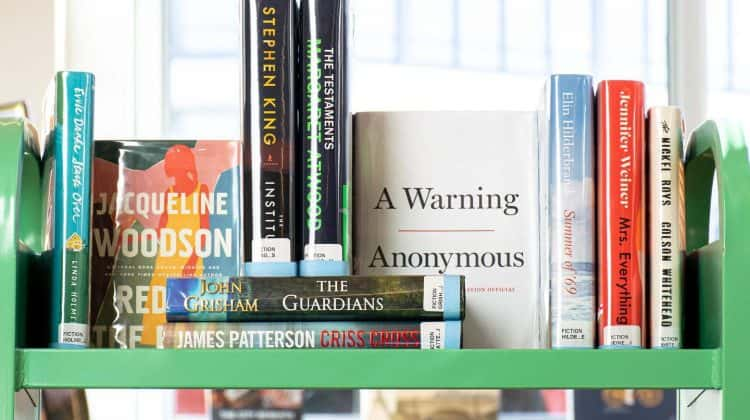 Beginning in January, Byram Shubert Library patrons can find in-demand book titles available to borrow immediately thanks to the Library's new Express Collection. Books in the Express Collection are available on a first-come, first-served basis and can be borrowed immediately for seven days with no renewals. Books in the Express Collection cannot be placed on hold and overdue fines are $1.00 a day ($10 max). The Express Collection will have its own dedicated shelf for patrons to browse in the library.
"The Express Collection launched at Cos Cob Library in 2018, and it's been immensely popular with patrons, so we decided to expand the service to Byram Shubert as well," said Stephen Schmidt, Head of Acquisitions at Greenwich Library. "Patrons are able to skip the line, so to speak, and check out an in-demand book immediately without having to place a hold and wait. It's a valuable service for fast readers looking to get their hands on the latest releases and bestsellers."
Greenwich Library is also launching an Express Collection featuring popular eBooks. Patrons can browse a special, curated collection featured on the Overdrive and Libby apps and borrow these books immediately with no wait time. Patrons may also naturally discover an Express Collection copy by browsing or searching for a title on Overdrive or Libby. The list of titles available will change as books are returned, so patrons are encouraged to check back often. Titles are available for a 21-day leasing period.
About Libby and Overdrive
Libby and Overdrive are apps from Rakuten Overdrive that allow Library patrons to seamlessly connect with Greenwich Library's Digital Collection of eBooks and Audiobooks. Readers may browse the Library's digital collection, borrow titles and start reading or listening for free with a Library card. All titles automatically expire at the end of the lending period and there are no late fees.
Tags:
Byram Library
,
Express Collection
,
greenwich