January 20, 2020
Obituary: Walter McCoy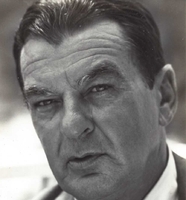 Walter Anthony McCoy, age 91, of Greenwich died Friday, Jan. 10. He was born Jan. 5, 1929 in NYC to Selma and Walter Ambrose McCoy, MD.
Walter was predeceased by his sister, Dorothy McCoy Horan. He is survived by his brother-in-law, Robert W. Horan; and two nephews, John L. Horan (Catherine) and Robert W. Horan, Jr. of Old Greenwich.
Walter graduated Campion Jesuit High School (WI) before entering Georgetown University. During his sophomore year the Korean War began and he volunteered with the U.S. Navy serving aboard aircraft carrier U.S.S. Lake Champlain (CVA-39). After the war he finished studies at Columbia University. He then embarked on a career in sales and marketing with International Shoe Company; San Francisco Examiner, Hearst Advertising Service; Parents Magazine; and real estate. He had love of the sea and took pleasure in piloting his Grand Banks along the Atlantic coast. On land his interests were equestrian and became a skilled horseman. Walter was a decades-long resident of Greenwich where he passed, and prior homes in Carlyle (IL), San Francisco (CA), Pound Ridge (NY), and Palm Beach (FL).
Family will receive friends at Leo P. Gallagher Funeral Home, 31 Arch Street, Greenwich, Tuesday, Jan. 21, 4-6 p.m. A Mass of Christian Burial will be celebrated at St. Michael the Archangel Church, 469 North Street, Greenwich, on Wednesday, January 22, 10:30 a.m. Interment follows at Woodlawn Cemetery, Bronx, NY.
Tags:
greenwich
,
Walter McCoy