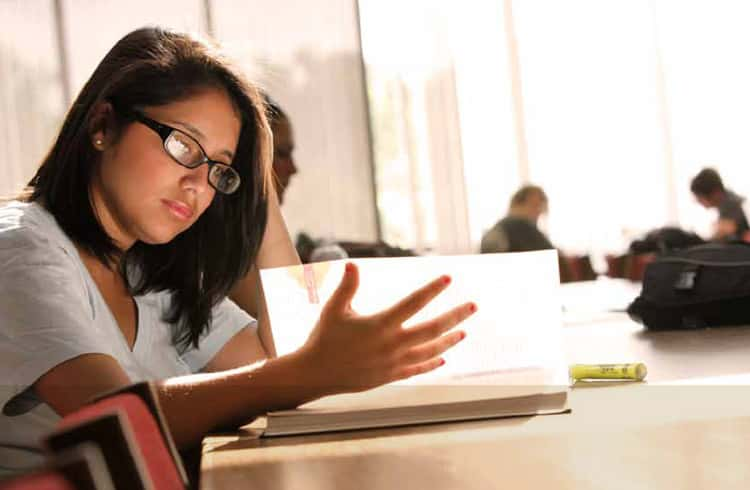 Greenwich Library will once again offer extended hours to accommodate the study needs of high school students during midterm exams in January. Dozens of students use the Library as a quiet study space during exams, both as individuals and as an ideal location for group study. As always, Library staff will be available to assist with reference questions.
The extended hours are as follows:
Main Library from 9:00 a.m. – 10:00 p.m. on Mon, 1/13 through Thurs, 1/16

Main Library from 9:00 a.m. – 10:00 p.m. on Tues, 1/21 and Wed, 1/22

Main Library from 1:00 – 6:00 p.m. on two Sundays, 1/12 and 1/19

Cos Cob Library will be open until 9:00 p.m. on Tues, 1/21

Byram Shubert Library will be open until 8:00 p.m. on Monday 1/13 and Tues 1/21 and Wed 1/22
Extended hours dates are subject to change depending on school schedules and snow day cancellations.
For refreshments, the Library Café will remain open until 7 p.m. on Monday, January 13 through Thursday, January 16, and January 21 and 22. The Café is closed on Sundays. Please note that no outside food of any kind is allowed in the café seating area.
"The Library is a convenient, quiet and cozy space for Greenwich students to settle in and prepare for their January exams," said Barbara Ormerod-Glynn, Greenwich Library Director. "Whether students need group or individual study time, our commitment to extended hours at all three locations will help foster learning, which is central to our mission. Thanks to our Reimagine renovation, we even have two refreshed group study rooms available now that the second floor has been reopened to all visitors." 
Indeed, all three Library branches offer creatively arranged extra seating options for the influx of students. To avoid any potential parking hassles, the Library recommends that students carpool or be dropped off.
The Library will be open late primarily for students, but anyone can use the facility during these extended hours. Ormerod-Glynn also advised that as students like to study in groups, the buzz in the Library may be a little higher than usual, both during extended hours and regular Library hours on exam days.