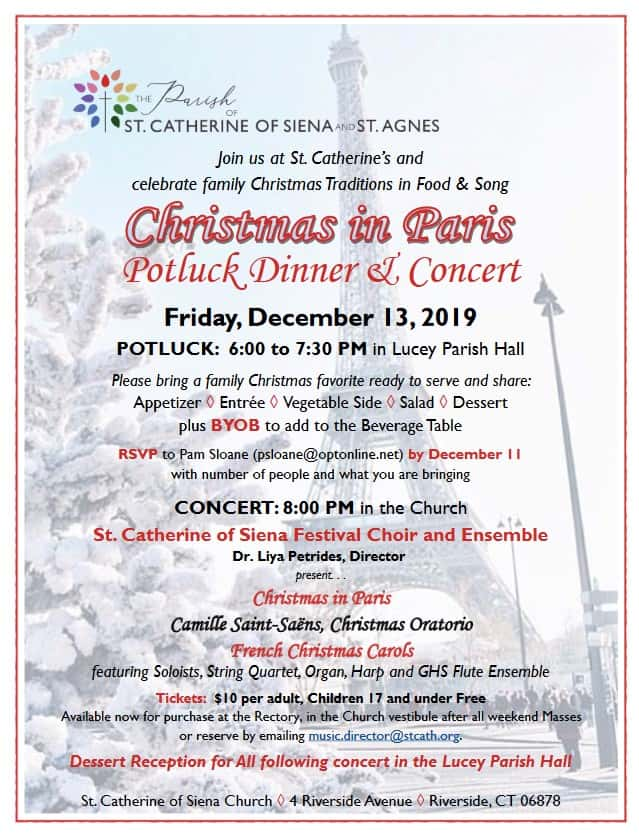 St. Catherine of Siena Festival Choir and Ensemble present Christmas in Paris: Camille Saint-Saëns, Christmas Oratorio French Christmas Carols featuring Soloists, String Quartet, Organ, Harp and GHS Flute Ensemble, on Friday, Dec. 13 at 8 pm.
There will be a Dessert Reception for all following the concert in the Lucey Parish Hall, 4 Riverside Ave.
Tickets are: $10 per adult, children 17 and under are free. Available now for purchase at the Rectory, in the Church vestibule after all weekend Masses or reserve by emailing music.director@stcath.org.
For more information, contact 203-637-3661 or music.director@stcath.org, or visit stc-sta.org/community-news