December 7, 2019
The Studio Dedicates Night to First Responders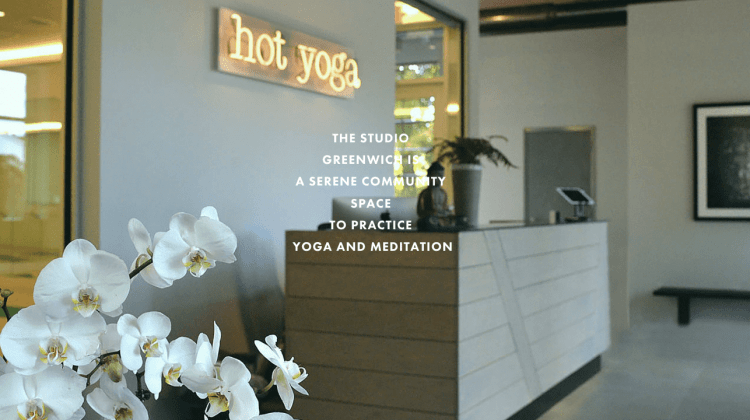 By Michelle Moskowitz
The Studio Greenwich, a beautiful, serene yoga studio located at 701 West Putnam Avenue, recently hosted a special evening event dedicated for local, first responders by addressing the importance of their mental and physical wellness to help combat the stressors of their daily lives.
With the rise of suicide deaths, post-traumatic stress disorder (PTSD) and substance abuse issues among first responders, The Studio Greenwich, founded by Pam Pell in January of this year, made it their mandate this holiday season to pay homage to the men and women who put themselves on the front lines every day in order to help make our community safer and a better place to live.
Pell states that The Studio is committed to "promoting and nurturing the cultivation of healthy bodies and minds through yoga and meditation classes," and wanted to impart that healthful way of life to those who may not always have the time.
"It's so important to invest in those who invest in us," said Mandy Dimarzo, who orchestrated the event with Pell and is an instructor at The Studio of the popular, high intensity "BURN" class, a 45-minute torch session that involves full body power movements that seems to have an intensely loyal following.
"I have been involved with first responders for a long time and really wanted to do something special for them that can help them bounce back from the physical and mental toll that comes with the job," said Dimarzo. "My grandfather was a firefighter and I really want these men and women to feel good about having this night especially for them and for all that they do."
Pell, Dimarzo and the rest of The Studio team, kicked o the night with a selection of hors d'oeuvres and drinks and lined the studio with dimly lit candles which provided a calming and inviting aura. First responders were treated to a wellness workshop provided by O2X Human Performance Group — a performance group founded by Navy SEAL's.
O2X provides customized training programs not only for first responders, but for professional athletes and corporations who want to infuse a positive, cultural change in the workplace.
02X staff members, Brice Long and Ali Levy presented their principles to about forty first responders; providing practical ways for coping with daily stress, tactical response exercises, healthy food choices, and useful tactics to help them feel balanced and maintain energy levels throughout the day. Strengthening tips included activation exercises such as side planks, glute bridges and dynamic warm up exercises such as knee hugs and lateral lunges to get the blood plumping.
"Our goal is to help you all ascertain control in your day when we know you can't control a lot," said Long whose program also suggests planning meals based on activity levels and the importance of building a warrior spirit through energy management and resilience.
Other elements covered over the course of the night included the importance of creating healthy sleep habits such as leaving your phone in another room, sleeping on a high-quality mattress, and making one's bedroom a dark, comfortable environment at or below 68 degrees F. The program also covered optimized mindset techniques such as the mantra "What we think impacts how we feel"; and the importance of debriefs to identify what was done well and what requires improvement.
"There is so much we can do to keep ourselves healthy and ready for work," said Whitney Welch, who marked local history as the first female Greenwich firefighter. "We learned about proper eating throughout the day, some breathing techniques for when we are stressed or just the need for us to take a quick break," said Welch after the event.
Classes offered at The Studio Greenwich meet the needs for all yogi enthusiasts including hot yoga, vinyasa ow, hot vinyasa, gentle yoga and Dimarzo's BURN class. The Studio also o ers special workshops such as "Yoga for Back, Neck & Shoulder Pain" on Saturday, Dec. 8 from 1-2:30 pm and the Sounds Healing Workshop on Thursday, Dec. 12 from 7-8:30 pm where participants can experience deep relaxation through the sounds of Tibetan Singing Bowls, Chimes and tuning forks with Master Reiki and Sound Healer, Karin Reetz.
Also available are infrared saunas, which may have a positive impact on circulatory and respiratory systems, immune functions, and with the detoxication process.
Teacher Training sessions are also held at The Studio for those looking to deepen their practice and knowledge of yoga or for those interested in becoming teachers. Pell also offers a line of CBD products.
You can visit thestudiogreenwich.com to learn more or call (203) 532-5477. Visit o2x.com for more information on human performance.
Tags:
greenwich