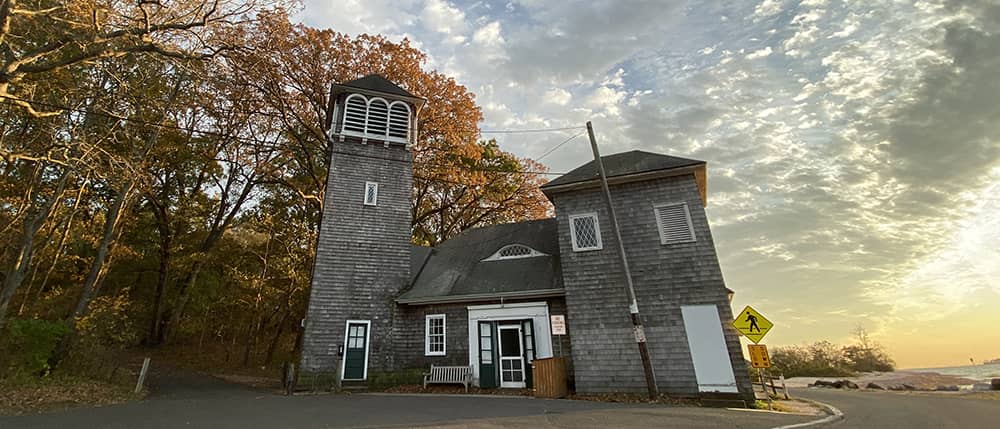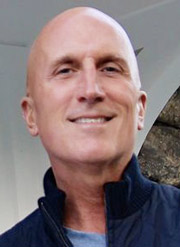 By Chris Franco
Life is full of surprises, and we often make discoveries and find connections and blessings in the most unexpected places. Sometimes a single conversation can ignite a wonderful collaboration – the key is to recognize the potential for magic when it pops up. This happened for me about a year ago, prompted by a conversation with a friend at the gym.
Some background: back in 2003, inspired by the outstanding work done by the Central Park Conservancy in New York City, a small group of residents – yours truly included – founded the Greenwich Point Conservancy. We were perhaps a bit naïve as to the challenges ahead, but we pushed forward with an ambitious goal – to raise private funds and restore and repurpose the historic buildings at Greenwich Point, bringing them back to their original glory and adapting them to better serve the community's current needs. When we took those first steps we didn't fully appreciate what a fascinating adventure we were beginning. We knew that Greenwich Point had been known as "Innis Arden" when it was the spectacular waterfront estate of J. Kennedy Tod, one of the richest men in the United States at the turn of the 20th century. And we knew that there were a dozen or so buildings at Greenwich Point that remained from the Tod years, which were quirky and interesting in their design but were in a state of significant disrepair. What we didn't know as we embarked upon our journey was that our unique collection of historic buildings at Greenwich Point would prove to be bona-fide historical and architectural treasures.
Fast-forward almost two decades. After successful projects at Greenwich Point, including the Innis Arden Cottage, the Old Barn and the Gateway Gardens, and the discovery and restoration of the c1645-1689 Feake-Ferris House, built by town-founder Elizabeth Winthrop Feake at the entrance of "Elizabeth's Neck", as Greenwich Point was known for more than two centuries, the GPC was making plans for its next project. The c1896 "Chimes Building" at Greenwich Point is a shingle-style beauty nestled on the shores of Greenwich Cove. Not only is the Chimes Building an architectural jewel, but hidden away in its tower, which was added in 1901, are musical chimes that many of us remember hearing in years past, but which have been mostly silent in more recent years. In our planning we had been thinking about those musical chimes, and that it might be interesting for the GPC to partner with another organization that could underwrite and manage that specific aspect of the larger restoration project.
Which brings us to the conversation at the gym. That morning a friend told me that he had recently spoken with a family who were looking for a potential memorial opportunity at Greenwich Point. I had heard the story of this family. Emily Fedorko was a lovely young woman who left this earth much too early in a tragic boating accident in 2014. Emily made her mark in her sixteen short years, and her legacy has had a continuing positive impact through the Emily Catherine Fedorko Foundation established in her memory by her parents, Pam and Joe Fedorko. Emily's foundation, also known as "Emsway," has made recreational boating safer nationwide – and has surely saved lives – by spearheading the enactment of safe-boating laws and through the distribution of water safety devices. As I was finishing up at the gym that day, I wondered if Emsway might be interested in participating in restoring the musical chimes in the tower, and I called Joe Fedorko and introduced myself. What happened next is something I will always remember.
After giving some background about our organization and our next project, I asked Joe if their foundation might be interested in partnering with the GPC to restore the musical chimes in Emily's memory. For a long moment it seemed like Joe was speechless, and I wondered if I had said something wrong. Then Joe told me that music had been one of Emily's particular passions, and that even though he had been completely unaware of our chimes project, he had recently dreamed about musical chimes, and he had experienced a deep feeling that the chimes in his dream were somehow connected to Emily. Now it was my turn to be rendered speechless. Joe and I went on to have a great conversation, and from that call was born a wonderful collaboration between the GPC and Emsway that will result in a beautifully restored musical instrument to be known as "Emily's Chimes".
And what a fabulous musical instrument it is. To learn more about the musical chimes, the first thing we did was meet with a small group of local residents, informally known as the "Chimes Winders", who have been the low-key and loyal stewards of the chimes for decades. These dedicated people put the GPC and Emsway in touch with the Verdin Group, which is a 175-year-old company that is considered the "gold standard" industry leader in bells, bell-equipment, restoration, digital carillons, and clocks. The reaction of the Verdin professionals when they first viewed our chimes instrument was thrilling to witness – the best way to describe it is "like seeing kids in a candy store". It turns out that all the excitement was because, unbeknownst to us, our chimes instrument is one of the rarest and most valuable such instruments in the world!
Known as "chimola", our mechanism and bells were manufactured in 1901 by J. Smith & Sons, Clerkenwell Steam Clock Works, in London, England. It is one of the highest quality chimola ever manufactured, and the number of such instruments still in existence can be counted on one hand. Our chimola consists of 15 rare hemispherical bells, played by an elongated drum connected to the tower's clock and system of weights, which run up and down within a vertical shaft at the rear of the tower. The drum activates a series of levers that are attached to hammers that strike the bells. It is a highly sophisticated mechanism, and although it is substantially intact and in its original condition, it has not been fully functional for many years. Emsway has now retained the Verdin Group to not only undertake a thorough restoration of the original chimola and mechanism, but also to add a computerized "digital" capability so that the bells will be able to play hundreds of additional melodies.
It is a blessing for our community that now, in honor of Emily's love of music, the bells in the chimes tower at Greenwich Point will once again serenade the people of Greenwich in a glorious manner not heard in decades. It is especially wonderful to know that those beautiful melodies will ring out over the waters of Greenwich Cove, where Emily spent her last hours enjoying a sunny summer day with her friends.
Chris Franco is the President and co-founder of the Greenwich Point Conservancy. Chris is passionate about restoring and re-purposing historic buildings, which is the focus of his company, The Franco Group LLC. Chris and his wife Rachel reside in Old Greenwich.