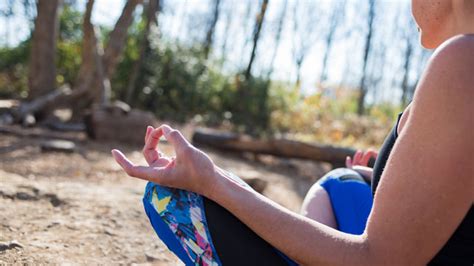 Wisdom And Wellness Cancer Symposium – A Treasure Trove of Inspiration and Information
By Liz Leamy
The last Sunday in October was a gray and rainy day, yet the sun still seemed to shine inside at the Greenwich Senior Center on Greenwich Avenue where a dynamic group of more than 65 individuals comprised of cancer survivors and prominent doctors and professionals specializing gathered together to collectively share their experience, knowledge, strength and hope with important and helpful information, insights and suggestions regarding this formidable ailment.
This standing-room only event, titled the Wisdom and Wellness Integrative Cancer Symposium, kicked off at 8am and concluded at 5pm, and was a runaway hit in all regards, as those individuals in attendance could be seen chatting, learning and embracing all of the information, shared experiences and wonderful energy provided throughout the day.
The vibrant and lively contingent of people on hand, who had traveled from all over the East Coast and from as far away as Germany to be part of this event, certainly seemed to create a mood among this environment that was positive, uplifting and optimistic as they enthusiastically took part in the seminars, speaker forums and sound healing sessions complete with tuning forks, chimes and bells, among other things.
This inaugural Symposium was created, coordinated and put on by Julia Chiapetta, a well-known force in the community who had faced and overcome breast cancer nearly two decades ago, along with Kathryn Dougherty, Symposium Director and various other individuals dedicated to educating, enlightening and inspiring people in regard to preventing, understanding, handling and working through the issue of cancer.
"I'm so grateful to be here and part of this amazing conference," said Chiapetta, who grew up in Greenwich. "It's incredible to be here with all of these amazing people and to be healthy and happy."
Speakers at this event included Michael Diamond MS DC, founder of Diamond Integrative Health in Patchogue, New York; Dr. Michael Finkelstein MD, founder of Sun Raven, a wellness center in Bedford, New York and Dr. Henning Saupe MD PhD, who is based out of the Arcadia-Praxisklinik Clinic, a health care and cancer treatment center in Bad Emstal, Germany that utilizes integrative medicine in their practice.
All of these speakers talked about the variety of different aspects, effects and solutions to help prevent, understand, face and deal with cancer so that one can effectively render an optimal result.
Ann Fonfa of Delray Beach, Florida, a survivor and thriver who is the President of the Annie Appleseed Project, a provider of information, education and advocacy for individuals dealing with cancer (and also a source offering natural strategies to reduce cancer risk to others) also gave an interesting talk.
She said the three primary things to help one operate at optimal health mode are to eat an 'extra' piece of organic fruit and vegetable each day, do something physically active to be mindful of one's breathing by taking in seven deep breaths several times daily.
According to other experts at this symposium, one of the key factors in wellness related to the issue of cancer is to understand, honor and be mindful of the importance of the nervous system, as its state and functionality affects the body, mind and spirit in a powerful and profound way. ("You cannot heal when you're in a fight or flight mode," said one of the attendees, citing the importance of maintaining a sense of coolness and calmness as much as we can in life's daily journey.)
"Our nervous system pretty much controls everything," said John Malanca, who gave an informative seminar via a Zoom video connection. "The goal is to bring the body to [a homeostatic (centered and calm) state."
Another highlight was the three-member patient panel discussion featuring three extraordinary survivor/thrivers, Julia Chiapetta of Greenwich, Ann Fonfa and Elisa Gorman, who all courageously and generously shared their journey and experience in regard to having dealt with the issue of cancer.
"My whole life totally changed and I essentially became the CEO of my own body," said Chiapetta. "I prayed and God answered me in amazing ways. Prayer became my foundation and my focus."
Dr. Henning Saupe, meanwhile, who specializes in integrative and naturopathic cancer treatments and had traveled from Kassel, a German city located between Frankfurt and Hanover in order to be at this event, shared a treasure trove of information in his standing room-only seminar.
During his discussion, Saute spoke about how stress, pollution, toxins and lifestyle are some of the main causes of cancer and that the process of sharing information and reaching out in an event such as this one represents a vital way to help individuals prevent and navigate through this issue effectively and optimally.
"Ninety-five percent of the causes of cancer are from the outside not inside (of the body)," said Saupe. "We have to find ways to deblock our immune system. The complexity of the immune system is the problem [due to] too much inflammation and toxicity."
Describing cancer as a metabolic disease, Saupe addressed the power of the connection between our psyche and body and said there "is no difference between our feelings and our immune system."
Saupe also spoke about the importance of getting the proper amount of sleep, drinking lots of water, getting out and 'sweating' through some form of exercise and breathing and getting ample oxygen into one's system everyday.
In addition, Saupe said it is important for individuals to utilize a low-carbohydrate diet with lots of vegetables, fruit, fish and other anti-inflammatory ingredients and foods in their daily diet and also use Epsom salts in the bath and shower to help the immune system function at an optimal rate.
"This is a pro health, not anti-cancer [way of living]," said Saupe. "There's a holistic grid and all of the factors interact."
Fittingly, at the end of the day, this symposium wrapped up with a peaceful and tranquil sound healing session lead by Christopher Cherney, a musician, composer and award-winning piano teacher from the New York metropolitan area and his colleagues, Sara Galassini and Eileen Moran that was excellent.
Somehow, by the end of this memorable symposium, the rain had subsided and the sun started to peek out from the clouds.
"Look at that, the sun has come out," said an attendee as she was leaving the building. "I definitely think this means something."
Indeed, truer words could not have been spoken.
In order to get in touch with some of the above individuals, please contact them at:
-Kathryn Doherty/ integrativewisdomandwellness.com
-Ann Fonfa / 561-749-0084 / annieappleseedpr@aol.com
-Dr. Henning Saupe / +49 5624 92379 18 / info@arcadia-praxis.de
-Christopher Cherney/ chris@chrischerneymusic.com