November 8, 2019
Column: It's All About Getting The Help We Need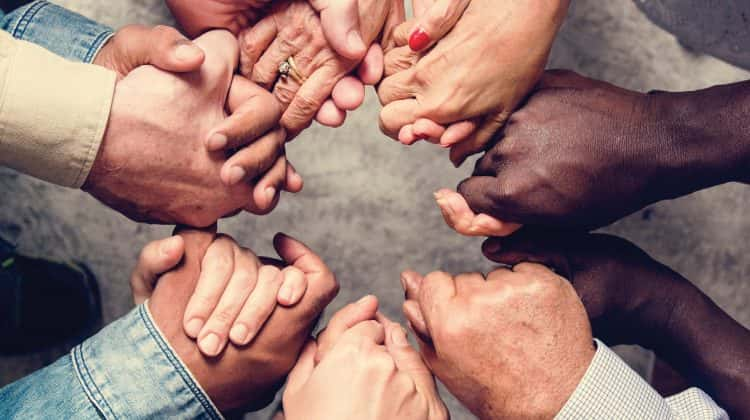 By Anne W. Semmes
Some years ago I gifted my California son (with a smile) a rough-hewn wooden block painted with the words "Call Mom." Surely meant to sit visibly in his quarters – it fell from sight. But on the whole I can't complain, as all four offspring do regularly give a call. I have yet to graduate to what my older sister lovingly received in her last years: a call morning and night from her two daughters and a weekly check in from her two sons.
This important connecting with loved ones was underlined recently when a dear friend shared her challenges with her aging husband's forgetfulness, his slipping on his responsibilities in their home, with that ever occurring question, "Where are the keys?" Taking away those responsibilities undermines his masculinity does it not, she voiced. And yes, he's now faced with selling, for his safety, his prize motorcycle as urged by his children.
Gone are the days when there were generational families living together. The younger being caretakers of the older. Doesn't that still happen somewhere in Europe?
My friend with the forgetful husband has far flung kids as we all do. She wondered where there might be support groups for couples with like-minded problems. "Back in my early anxious days," shared friend, the Rev. Terry Elsberry, addressing my friend's concerns over coffee in Glory Day's Diner,
CONTINUED ON PAGE 3
CONTINUED FROM PAGE 1
"There was Emotions Anonymous." Pause. "I kid you not," he added. Indeed it still exists. What's needed for my friend he suggested was a "Partners Anonymous!"
So, I went in search of where couples might go for help with similar challenges of aging in our town. Lise Jameson, executive director of At Home in Greenwich, with its mission to "enable Greenwich seniors to confidently age in place," recommended such a couple might benefit from a visit and consultation with a social worker which At Home in Greenwich provides to its members.
"It's difficult to be a caregiver for spouses," offered Commission on Aging Director Lori Contadino, "There's an emotional impact on caregiving. Caregivers reach a saturation point. They need to find a new balance with what they're experiencing."
"We refer them to a geriatrician who can create a baseline and come up with a road map," said Contadino. "This is a good place to begin." She recommended checking out the Commission's impressive 100-page "Resource Guide" of what individual and group support is on offer. Readable online at www.greenwichct.gov/DocumentCenter/View/286/Resource-Guide-for-Older-Adults-PDF
Our town also offers individual and group support at Jewish Family Services, the Family Center, and the Center for Hope & Renewal. There is indeed a support group at Elsberry's Christ Church Greenwich, and surely there's a heap of pastoral care available for couples in yes, 37 other churches I counted in this town, including four synagogues!
The importance of a couple's ability to find support in their community was reinforced last Sunday evening when an astounding estimated 1,000 people filled Christ Church Greenwich to hear author and New York Times columnist Tom Friedman speak on his "World Views." The surprising takeaway for this journalist was Friedman's especially personal focus on the importance of community in our lives.
Citing how social media has us all connected, he refuted, "We may be highly connected but we are isolated." And yes, Facebook has not brought us together – "It's the contrary." Friedman has learned that isolation-depression is having the most negative effects on our health. This reality has him traveling the country in search of what makes for well-working, healthy communities. Friedman who lives in Bethesda, Maryland, shared that he often returns to his origin community, St. Louis Park outside Minneapolis, "to keep centered."
"It's family and healthy communities where we learn the golden rule," he said. That golden rule I grew up with was – do unto others as you would have them do unto you.
Friedman was asked by Christ Church rector, Rev. Marek Zabriskie, how faith communities can help connect us? "Saying grace connects us," noted Friedman. What had particularly struck him on a recent trip visiting Air Force bases around the world was seeing an Air Force female officer saying grace before her lunch. "I don't know enough people who say grace," he said.
Postscript: My friend and her challenging husband regularly say grace and she has found the help she needs in her nearby Quaker meeting.
Tags:
greenwich