November 7, 2019
Feature Column: Civics – Do the Schools Teach it Anymore in this Country?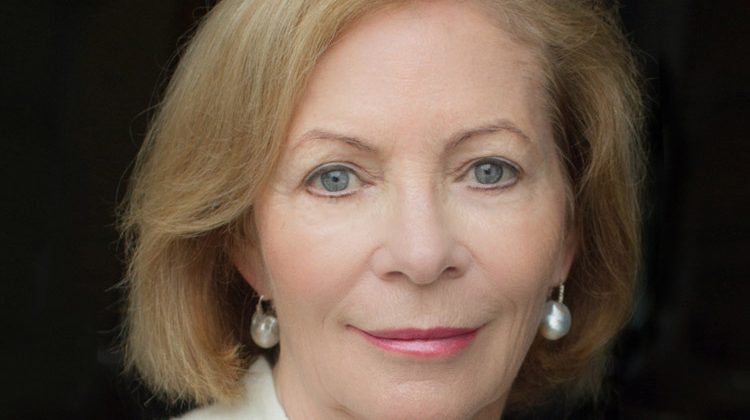 By Patricia Chadwick
It is my great honor and one of my most enjoyable and uplifting volunteer engagements to mentor middle school girls at Our Lady Queen of Angels School in Harlem. If the name of the school is familiar to you, perhaps it's because OLQA (as we who work there lovingly refer to the school) hosted a visit by Pope Francis in 2015.
The girls call themselves The Pink Panthers – they chose the name and how apt. They are girls at heart with their love of fashion and style; at the same time, they have an animal instinct to take on the world and forge a career for themselves. Their motto is:  Dare to hope, promise and dream.
This class of four Pink Panthers are now in the eighth grade. We meet once a month for about 90 minutes – and it so happened to be Election Day when we gathered for our November session. The assignment had been for each girl to come prepared to give an extemporaneous two-minute talk on "What Our Elections Mean to Me." This was an exercise with two purposes – on the one hand to hone the girls' speaking and communication skills and additionally to address issues that impact our daily lives. 
The conversation spontaneously led to a discussion regarding how the Federal Government functions and I asked the girls if they had studied civics yet. Their response was a unanimous and resounding: "YES – we learned it last year in the seventh grade."
They promptly enumerated the three branches of our government, together with the roles each plays in the functioning of our society. For twenty minutes, the Pink Panthers engaged in a lively discussion of the workings of our government. They truly comprehended the rationale for the separation of powers and how it was designed to protect the rights of citizens.
Our session came to an end and we made plans to meet in December and have our celebratory Christmas lunch at a nearby restaurant. On the drive home, I thought about the energy that the girls brought to the subject of the structure of our government as well as their appreciation of the what it means to have a government that was designed to safeguard its citizens. And I reflected on the fact that it seems – or at least one reads and hears – that many schools in this country give short shrift to coursework on Civics these days.
But here in a Catholic school in the middle of an underprivileged neighborhood in upper Manhattan, four eighth graders had not only retained what they had learned a year ago about our Constitution and our Government, they were able to put it in context.
Bravo! – Our Lady Queen of Angels School and the other six Catholic schools that comprise the Partnership Schools network (an independently run network of urban Catholic Schools in New York City) should be proud of the education they are providing to more than 2000 primary school children in Harlem and the South Bronx. Bravo also to the parents of these children for keeping education as a priority in their family life.
Catholic college preparatory schools, including the prestigious Marymount School of New York and the Jesuit run Cristo Rey New York High School, have reached out to the Pink Panthers to solicit their applications for the fall.
Everything about OLQA and its sister/brother schools – the leadership, the curriculum, the teachers, the values, the respect for learning – speaks to dedication, commitment and excellence. If only that model could be replicated across this country. www.partnershipnyc.org
Patricia Chadwick is a businesswoman and an author. She recently published Little Sister, a memoir about her unusual childhood growing up in a cult.
Tags:
civics
,
greenwich