October 23, 2019
Neighbor to Neighbor Goes Forward With The New Building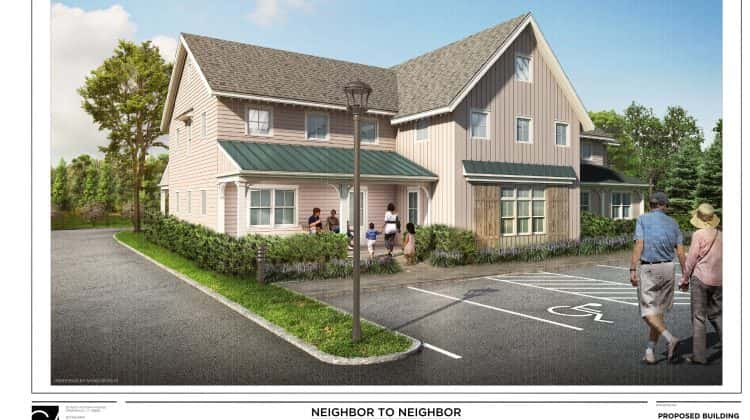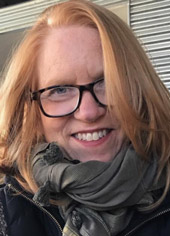 By Bobbi Eggers
The Board of Directors of Neighbor to Neighbor is pleased to announce their ability to move forward with the new structure at 248 East Putnam Avenue, steps away from their current location, breaking ground as soon as the building permit is approved. The building already has P&Z approval and should be completed within 2020. Current operations will continue during construction. Plans are in place to make the transition as seamless as possible.
"The friendly, welcoming architecture of the new Neighbor to Neighbor building has been designed to be compatible with the surrounding neighborhood," said Pam Kelly, Board Member and Chair of the Building Committee. "We want to treat everyone with the utmost respect. That includes our neighbors, the environment, the church and our clients." The new building has many sustainable design features: energy-super-insulated building envelope, high-efficiency heating and cooling system, and LED lighting throughout. The wallboard, flooring, cabinetry and most other building materials are made from recycled content. Plumbing fixtures are all specified to be low-flow. The beautiful house-like structure is set back on the 10 acre Christ Church property, behind what used to be a carriage house. The windows and some other elements match the historic Tomes-Higgins House, farther over on the property, complimenting, rather than mimicking that building. Premier architect, Rich Granoff, says "I am thrilled to see the new Neighbor to Neighbor building proceeding ahead with construction. This important local organization will finally have a proper home to serve our community. Granoff Architects is proud to be a part of this exciting project."
The Landscape Architect, Eric Rains, is honored to have been a part of the planning stages. "The edges of the property will be heavily vegetated with mature evergreens and deciduous trees," Eric said. "Eric and his team designed it to not only to screen and buffer between the neighbors, but the plantings will seasonally enhance the area. The blooms and leaves will mature and add visual interest all year round, blending beautifully with the Christ Church property."
Neighbor to Neighbor is an independent 501c3 non-profit organization (separate from Christ Church) that helps to improve the lives of financially challenged Greenwich residents with access to nutritious food, clothing and basic living essentials in an atmosphere of kindness and respect. They offer an ongoing selection of fresh meat, eggs, canned goods, produce, whole grains and milk. Additionally, they can provide new or gently used clothing. Individual clients have been recommended by social services or another organization and come to Neighbor to Neighbor by appointment. Hunger and food insecurity impacts many people in town. 20% of residents lack the income needed to cover basic necessities. 28% of Greenwich Public School students qualify for free or subsidized lunches. Experiencing food insecurity at a young age can have lasting effects on children's development, health and well-being, especially if families have to choose between food and medical care. Providing proper nutrition benefits our community in so many ways. When individuals thrive, an entire community can thrive.
Neighbor to Neighbor provides for families and individuals through donations from individuals as well as food and clothing donation drop-offs. They accept canned goods and groceries as well as gently used clothing, bedsheets, diapers and small household items. Donation Tax receipts are available at time of visit. Local businesses and non-profits partner with the organization to sponsor off-campus drives for food, winter coats, diapers, new toys at the holidays, gently used prom dresses, and backpacks filled with school supplies.