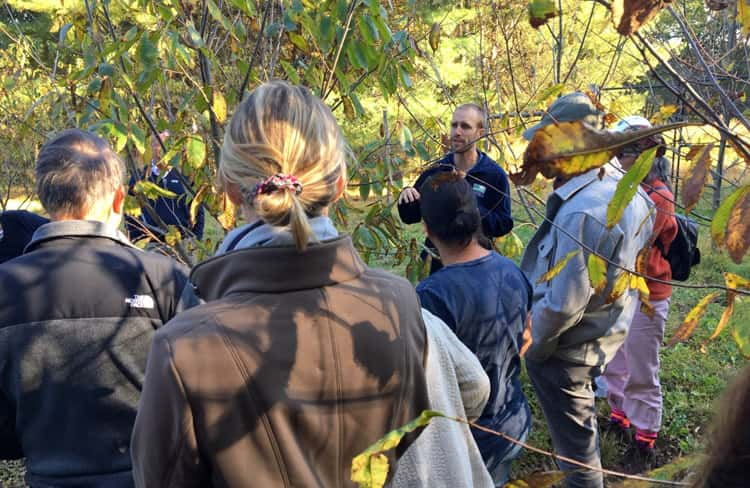 By Anne W. Semmes
I have a vision of our Town's WWI hero Col. Raynal Bolling, whose statue stands on lower Greenwich Avenue, not on the battlefield where he died, but piloting his little plane over his beloved horse farm and family off Stanwich Road – while "his riding associates in the hunting fields would recognize his flying machine above their galloping horses."
Those were the golden days of horseback riding in Greenwich, when Bolling was Master of the Hunt, and 1914 co-founder of the Greenwich Riding Associates, when there were "no gates on driveways.. no deer fencing, just old farm walls" for jumping. So records retired rider Betty Davies in her oral history of what became the Greenwich Riding and Trails Association (GRTA), at a time when, "People loved to see those horses on their property."
The vision came with an invitation to the GRTA's November 2 Silver Horse Ball with its stunning image of the metal sculpture," Silver Steed," that manages to greet all Ball goers when they enter the Round Hill Club party site. The Ball is about supporting this mantra of the GRTA, as expressed by GRTA President Anita Keefe: "We preserve, protect, promote open space, historical trails and the tradition of horseback riding for future generations." Or, as board chair Vicky Skouras says, the biennial Silver Horse Ball "is our blood money to mow the fields, to do the work that we need to do to maintain and clear the trails."
With 150 miles of GRTA trails to blaze across Greenwich – in partnership with other groups, stretching from King Street to Stamford, and especially from Round Hill Club Road to Armonk, that's a lot of manpower and womanpower.
"We are over 200 GRTA members strong," says Skouras, "but we would love the Greenwich community to support us." She cited the Eagle Scouts' help restoring and maintaining GRTA trails. On one of their trail cleanups in Cos Cob's Pomerance Park they famously stumbled upon the Ernest Thompson Seton original campfire Rock.
Add to those GRTA trails that 96-acre Nichols Nature Preserve, a near backcountry secret on the Greenwich/Armonk border though surely discovered by hikers, dog walkers, cross-country skiers. "It's a very interesting place," says Skouras. With its three lakes and meadows, professional mowers are needed to maintain the Preserve. "We do employ one trail man full time, Diego Orozco, otherwise, we host a yearly volunteer cleanup day."
Most essential is the embrace of those Greenwich landowners. "We have about 240 landowners who allow us to cross their property," notes Keefe. "We owe those landowners a really big thank you. [Hence the pre-Ball Patron Party] Without their generosity, and the land organizations, public and private, our [riding] network would not exist."
The challenge Keefe cites is those "new landowners coming in and shutting us off, fencing us out – saying you can't cross my property anymore. So the trail system ends up being kind of chopped. You have to trailer from one to the other – you can't ride from one to the other.
We have to educate people who have moved into Greenwich that this has been a tradition. And that more and more people are forgetting that this was a traditional way of life."
"We work so hard to preserve the backcountry," attests Skouras, "that people can enjoy the outdoors by taking little walks or cross country skiing, or riding, or just keeping the beauty of Greenwich open. That's what I think we do the best, and through our horse shows, our hunter paces, our education of bringing young riders up, we have a dedication, our group, our board that works so hard to keep it that way, to keep Greenwich green. And I call it our little gem."
So what happens at the Silver Horse Ball? "We dine and dance and have a silent and live auction, with very little speaking," says Keefe. "And a special paddle raise," adds Skouras will help maintain that Nichols Nature Preserve. Ball tickets are still available at www.thegrta.org
Meanwhile, other backcountry trail blazers were busily hunting down those rare chestnut "gems" late Tuesday at the Greenwich Land Trust's (GLT) annual "Chestnut Harvest" at the American Chestnut Sanctuary on Burning Tree Road. Welcoming enthusiasts to the nearly two-acre sanctuary was JoAnn Messina in her autumnal colors. Messina, as executive director of Greenwich Tree Conservancy (GTC) shared the $5000 gift from GTC that kicked off the joint chestnut tree planting project five years ago. "We rarely partner with another nonprofit," she noted, "But we wanted with the GLT to try growing these disease resistant chestnut trees, and they've been doing very well."
"The reason for this chestnut orchard is to reintroduce the tree to the wild," addressed Dan Brubaker, GLT's Conservation Outreach Manager. With the backdrop of some 350 quite tall trees busily losing their leaves, Brubaker told the crowd including some quite young tree lovers, that there were now some 30 trees producing fruit.
"The blight came in 1905 from a fungus from China," he explained, "and by the 1950's the American Chestnut started to die out. It was a massive part of the American culture…We used to have chestnut lumber beams…It grows to a massive tree," like the mighty oak. What happens if all these planted trees crowd each other? "Some trees will outpace others."
"Our goal today," he said, "is to collect chestnuts." Holding up a prickly burr he told, "There are one to three nuts in a burr." So, have critters been collecting he was asked. Not so with this newly introduced tree, "but they are a growing concern."
Of the harvest we will have to wait for the final cut count, reported Brubaker. But nearly 200 burrs were collected – though many were empty of nuts. He surmised stresses of weather might have brought an earlier than usual harvest.
Brubaker could well have enlightened a chestnut tree planting friend. She had bought a bag of chestnuts imported from Europe for her cooking, then discovered one had germinated! She quickly potted it, and in two weeks she had a sapling in a corner of her garden. Till the day her husband, never the weeder, chose to help his wife in her garden labors, and finding this strange new upstart whacked it down. But, alas, such a sapling would have soon been blighted!