October 17, 2019
Column: By Way of Greenwich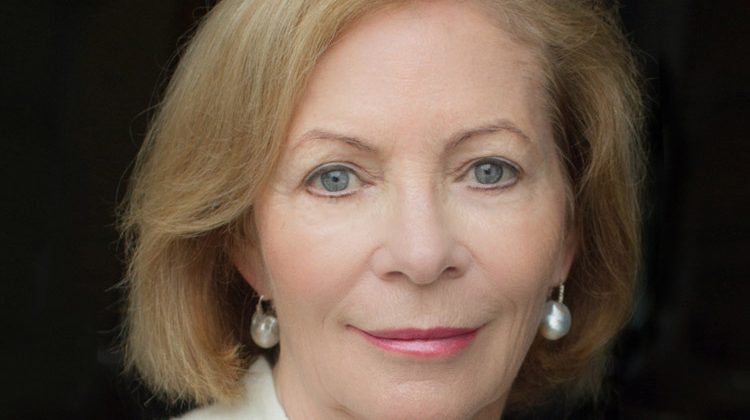 From Cambridge and Saint Paul's in England to Cambridge and Saint Paul's in the U.S.
By Patricia Chadwick
It was the fall of 2006, when the 22-year-old James Kennerley arrived in Greenwich, CT, armed with a Bachelor of Arts from Jesus College (at Cambridge University) and an R1 (for "Religious Workers") visa.
There was a buzz about James' arrival in Greenwich, not the least because part of his lore (despite his youth) was that he was arriving on our shores having completed an organ scholarship at Saint Paul's Cathedral in London and that he had played the glorious instrument in that prestigious church, on more than one occasion, in the presence of Her Majesty Queen Elizabeth II. It made us all feel a bit more royal.
For the next two years, James took up residence in what was charmingly described as "the scholars' apartment" at Christ Church Greenwich, with the title of Organ Scholar. He was one of a succession of young Oxbridge graduates in a decade long glorious program of organ and vocal scholars who were an integral part of the life of the community at the church. It was my great honor to have been the chair of the Music Commission during James' tenure and to have had both of my children benefit from his tutelage.
James' stint in our town was one of an array of steppingstones in a musical career that now embraces composing, conducting, playing and singing, specializing in historical performance and organ recitals. The long list of his performance engagements includes a solo debut at no less than Carnegie Hall. Along the way he received a master's degree in Music from Jesus College and further studied at Juilliard for an additional master's degree in Music in 2015.
In the world of sacred music, James has embraced not only his Anglican roots and heritage, but also the musical traditions of other religions, most notably at Park Avenue Synagogue in New York City, one of the world's preeminent centers of Jewish music.
That ecumenical outreach was part of his extraordinary curriculum vitae when the latest giant step in his career was announced just three months ago – his appointment as the Director of Music at the world-renowned Roman Catholic Saint Paul's Choir School in Cambridge, Massachusetts.
It was my pleasure this past Sunday to attend the 11am High Mass at Saint Paul's, a church that has been part of my family since before I was born – my parents were married there in 1947. The beautifully refurbished interior – the funds for which came from dedicated parishioners, according to The Reverend William Kelly, the pastor, with whom I spoke – will stand the church in good stead for many decades to come.
Visiting with James, his wife Emily Werne – a native New Englander, professional singer (a choral contractor and soprano at Marble Collegiate Church Choir) with management experience at Juilliard and Trinity Wall Street and on top of it all, a chef extraordinaire – and their four-month old son, Noah, it was as though Cambridge, Massachusetts had been their home for years as we sat outdoors at the Pamplona Café in the shadow of the church on a balmy October day.
Effusive in his energy and vision for the future of the boys' choir, James is also proud of the history of the school, noting that Saint Paul's Choir School, a 4th through 8th grade private school (many of whose students attend with scholarship aid), sends its graduates to prestigious local high schools, including Boston Latin, BC High, Roxbury Latin and Philips Andover, and has at least two or three of its students admitted to Harvard College each year. The opportunity to grow the current choir of 20 boys is a high priority for James and with his abundant energy, scholarship and personality, it's a forgone conclusion that he will attain his goals for this esteemed choir. 
With his perpetually wry sense of humor, James laughed as he described the madness (in his words) of dealing with "a new job, a new city and a new baby."  But for sure, the beneficiaries of his "madness" will be multiple – the choir boys, their families, the congregants of Saint Paul's, the local community and the world at large, as the Choir of Saint Paul's carries on its tradition of glorious music, both sacred and traditional.
James has once again become a Cantabrigian – this time in his adopted country.
Patricia Chadwick is a businesswoman and an author. She recently published Little Sister, a memoir about her unusual childhood growing up in a cult. patriciachadwick.com
Tags:
greenwich
,
St. Paul's Choir