October 13, 2019
Boo Durkin, a Greenwich Treasure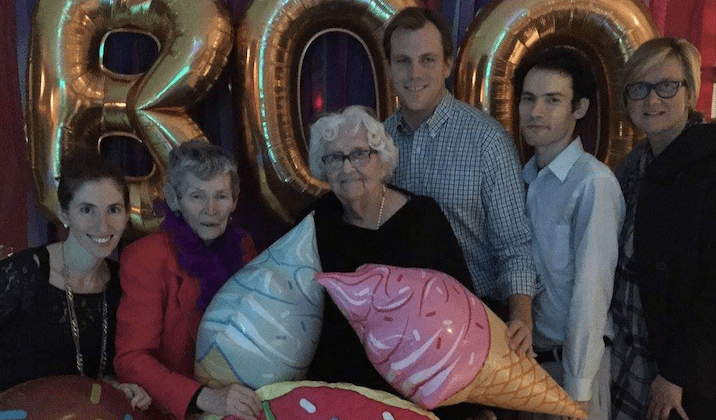 By Richard Kaufman, Sentinel Reporter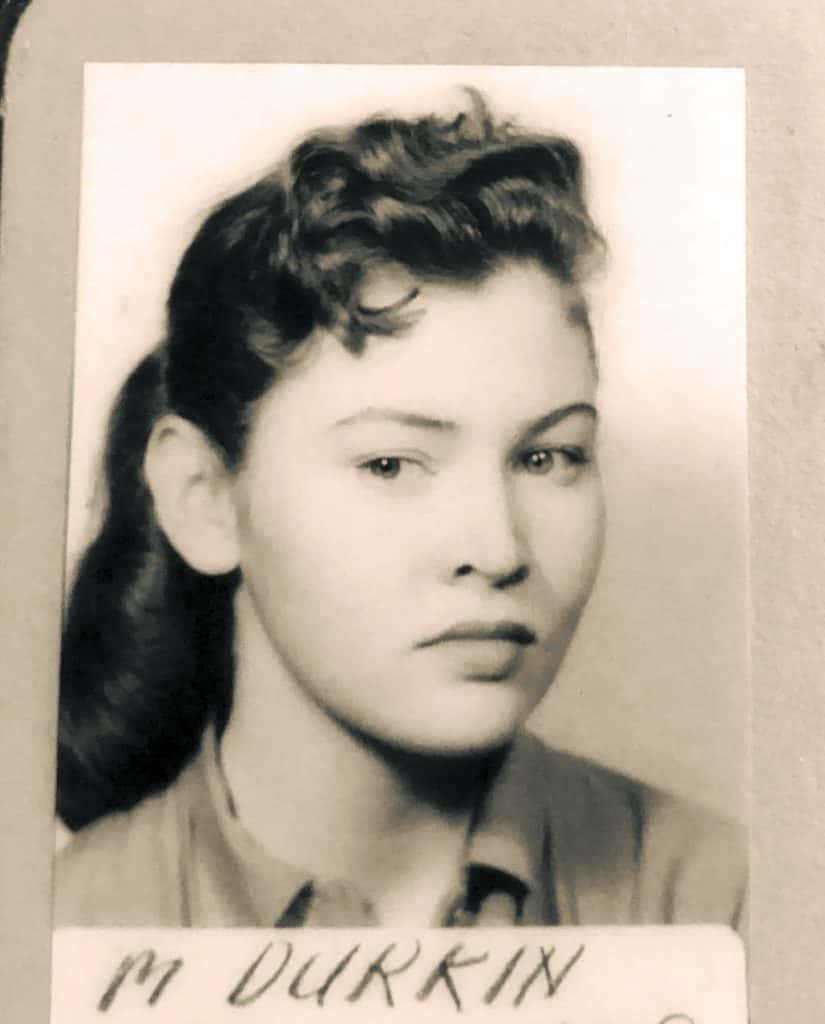 When asked to describe Mary "Boo" Durkin in one word, Kyle Silver Executive Director of the Arch Street Teen Center said heartfelt. Bea Crumbine, Greenwich's Ambassador-at-Large, used dedicated. Longtime friend and State Rep. Livvy Floren offered up tenacious, Sentinel publisher Beth Barhydt described her as inspiring, and First Selectman Peter Tesei called her compassionate.
Those are all words that Durkin has lived by over her many years of service to her friends, family, and the town of Greenwich.
Durkin was born and raised in Greenwich and attended the schools in town. She married Dr. Quentin Federman, and raised their three children here, too. Durkin has dedicated her life to serving the community through her volunteer work, helping people of all ages and backgrounds. Her contributions to the community are too numerous to list.
She has been a strong advocate and devoted volunteer for the Arch Street Teen Center for 25 years. She has been an active part of making the establishment the longest-running, privately funded teen center in the United States, helping fundraise, volunteering, and organizing events.
On the other end of the spectrum, Durkin worked with the senior population in town as president of the AARP in Old Greenwich and Riverside. She spent over 2 decades volunteering daily at The Mews in Greenwich, a senior citizen living community, as well as The Nathanial Witherall Nursing home.
Durkin was actively involved with the Greenwich Arts Council, and co-chaired the annual Greenwich Pops Concert. She volunteered with the Historical Society and the Greenwich Health Department. She also worked with Mothers Against Drunk Driving (M.A.D.D.), and was involved with Greenwich Hospital, first as a candy striper as a child, and then Chair of the Great Chefs Benefit as an adult.
She also volunteered for Family ReEntry, a Connecticut nonprofit organization which supports families and helps those who have been incarcerated to turn their lives around. Durkin played an important role in organizing the annual benefit every year.
"She was always there [for Family ReEntry]," said Susan Ness, a close friend and former board member. "She was probably my best volunteer." Ness added that Durkin would often donate books to children of those who were incarcerated in Bridgeport.
"She's done a tremendous amount of work behind the scenes to do good for people in Greenwich of all ages, and trying to make a better life for everybody. That's an extraordinary volunteer concept," said Crumbine, who runs the annual Fourth of July program at Town Hall with the help of Durkin.
Durkin is often described as being "fiercely loyal" and "someone you want in your corner."
Never preoccupied with herself, Durkin has always taken a keen interest in others. Ask Durkin how she's doing, and she'll turn around and ask how you're holding up instead.
For Neil Vigdor, a former journalist in town who now works for the New York Times, Durkin represents what is best about Greenwich.
"She has the institutional memory of the town. Some of that is lost, I think, with the turnover in town and transient folks who come here," Vigdor remarked. "She certainly remembers the way things were, and I think is very much one to protect the character and identity of Greenwich and preserve that."
Vigdor noted that Durkin has been an ardent supporter of his over the years, and has rooted for him throughout his journalistic career, even when he's written articles that have upset people.
Although Durkin has had health problems in recent years, her willingness and eagerness to continue to volunteer speaks volumes.
"You see the character in somebody when they're going through a tough time. She still loves her community and still shows up for these events. She can always be counted on to be there," Vigdor said.
One of those events is the annual Fourth of July program at Town Hall.
Durkin would prepare Town Hall for the reception after the ceremony, sometimes cutting hundreds of pieces of cake.
"At the end of the Fourth of July ceremony, when the doors of Town Hall are thrown open and people walk into the lobby, and here are four tables beautifully set up, all red, white and blue with cake and goodies for the children… And there she is at the head of the table, having gotten her family together to set this all up beautifully," Crumbine said. "And she's done this in a perfect context, with everything patriotic, and everything carrying out the theme of Greenwich as a colonial story."
Durkin has also had an affinity for politics, evidenced by her volunteer work with the League of Women Voters in Greenwich (LWVG), and on various Republican political campaigns in town.
State Rep. Livvy Floren (R-149), met Durkin during LWVG volunteer work a couple decades ago, and has since gotten to know her family.
"She's always helping candidates by offering ideas and suggestions. She's a very astute analyst of the political scene," Floren said. "She's very insightful. I've always considered her a mentor and a political ally, as well as a friend."
Floren added that Durkin regularly watches the Connecticut legislative sessions on television.
"If I neglect to wear a red sweater, she tells me about it every single time," Floren remarked, with a laugh. "She just has a wonderful sense of humor."
But above all else, Floren noted that Durkin's loyalty and selflessness stands out the most.
"I always tell her, 'If I ever have to be in a foxhole, I want you in there with me.' She's so fiercely loyal to people and to her principles," Floren said.
First Selectman, Peter Tesei, called Durkin a "dear friend." The two met while working on President George H.W. Bush's presidential campaign over 30 years ago.
As Tesei began to run for office in Greenwich, he'd often get phone calls from Durkin, who would offer political insights.
"She was very much like a kitchen cabinet advisor in many ways," Tesei said.
"She has an abiding love for the Town of Greenwich, she has an abiding love for our country, and she genuinely cares about people. She's been a bright spot for the Town of Greenwich, and she's contributed greatly to it," he added.
Kyle Silver, Executive Director for the Arch Street Center, first met Durkin over 25 years ago. He noted that she has been involved in some regard with every event the teen center has held since. She has organized and recruited volunteers, and even recently, she helped price and organize items for a community-wide tag sale.
"When it comes to people who are one of a kind, she definitely is. When it comes to people who give so much time and effort without any type of expectation back, she's truly a genuine person in those regards," Silver said.
"She's always working for the better good of this world, which is a very unique characteristic to someone these days. There's not a selfish bone in her body. The amount of time, energy, and effort that she gives, especially to the teen center, is tremendous and beyond belief on a lot of levels. She's definitely part of the reason that we are as successful as we are today."
Eunice Burnett, a former board chair at Arch Street, fondly remembers when Durkin helped out during a critical time in the teen center's history.
Several years ago, there were a lot of financial challenges at the teen center, and the board was being rebuilt. At the same time, windows needed to be replaced, and the facade on the building needed repair.
"We tried to do an event called 'March For The Arch' to raise funds. It was a great community builder and profile raiser, but it wasn't a good fundraiser," Burnett recalled. "It was hard. I was a deer in headlights, and I was relatively new to all of Arch Street."
Durkin reassured Burnett that she was doing a great job as the board chair, and she reached out to a number of friends to help support Arch Street.
"She told the story of Arch Street and what great things were happening here," Burnett said.
But Durkin's willingness to offer a kind word and support go beyond just volunteering at organizations and non-profits. It perhaps symbolizes what Boo Durkin is all about.
In 2012, Burnett's mom got into an accident in West Hartford. Burnett brought her to Greenwich Woods, a healthcare center in town, for rehab.
Durkin visited Burnett's mother almost every day.
"Boo is truly an angel," Burnett said. "You really have to look far and wide to find someone like Boo. If you're fortunate enough to fall in the light of her halo, you are so incredibly fortunate."
Many in the Greenwich community can count themselves as lucky to know the heartfelt, dedicated, tenacious, inspiring, and compassionate Boo Durkin.
Tags:
greenwich
,
Town of Greenwich