October 10, 2019
'The Harvest Party' Fundraiser to Benefit FAP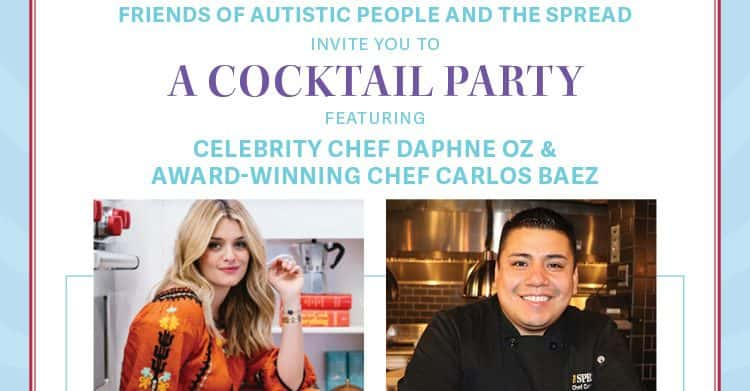 Friends of Autistic People (FAP) will be holding its Annual Cocktail Party fundraiser, The Harvest Party, on Wednesday, Oct. 16 from 6 to 9:30 p.m., at a Greenwich private residence.
The event will benefit FAP's Music Therapy Program for children and adults with profound autism and will also raise funds for FAP's vision, The Community of Homesteads Project.
The Homestead Project will create a residential community on farmland in a suburban Fairfield County area for adults with profound autism to learn farm-to-table cooking, horticultural and animal care skills, thus giving them a purpose in life and allowing them to thrive.
The keynote speaker of the evening will be Daphne Oz – wellness expert, celebrity chef of the ABC television show The Chew and daughter of television personality, Dr. OZ. Award-winning Chef Carlos Baez of The Spread in Greenwich will be speaking as well.
Both guests will greet attendees, discuss cooking techniques, and answer questions. The event will also feature a live and silent auction. All donations from the evening will go to benefit Friends of Autistic People.
For additional information, contact fap.autismct@gmail.com or 203-661-8510, or visit autisticadults.org
Tags:
Autism
,
Cocktail Party
,
FAP
,
Friends of Autistic People
,
fundraiser
,
greenwich
,
Music Therapy Program