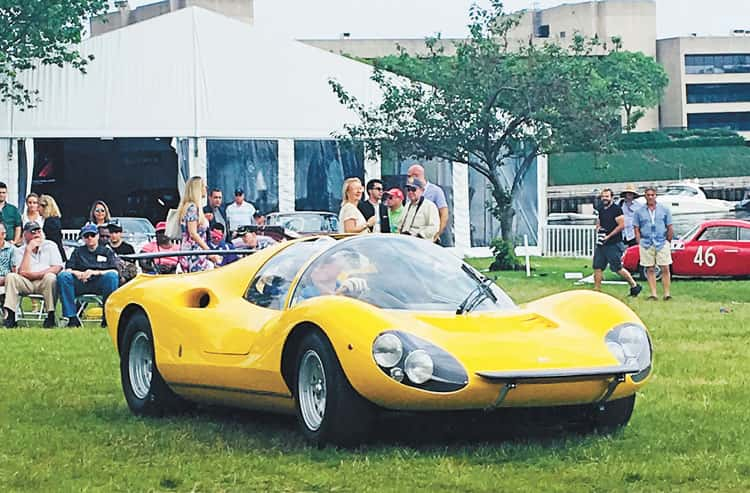 Hagerty has acquired the Greenwich Concours d'Elegance in Greenwich.
"Car people love concours events, and this is one of the absolute best," said McKeel Hagerty, CEO of Hagerty and a longtime judge for the Pebble Beach Concours d'Elegance. "We think we can take it to a whole new level by adding immersive, experiential elements that appeal to a broader swath of the car community, including younger fans."
In addition to the event's traditional features, Hagerty expects to add "hands on the wheel" opportunities for show-goers, including its popular "Ride & Drives" that put people behind the wheel and in the passenger seat of cool, older cars, and its Hagerty Driving Experience, which teaches drivers 15- to 25-years-old the dying art of operating a stick shift.
Founded in 1996 by the late Bruce and Genia Wennerstrom, the Greenwich Concours has always been a family venture. Daughter-in-law Mary Wennerstrom, who has worked on the concours since the very beginning, will stay on as the event's Executive Director. The 25th anniversary show is scheduled for May 29-31, 2020. The location and format will not change. 
"I think it is very fitting that the Greenwich Concours d'Elegance will now be a part of another great family business," said Wennerstrom. "These are genuine car people with an incredible depth of knowledge and passion about the history of classic cars. I look forward to working with them and carrying on the legacy of Bruce and Genia."
About Hagerty
Hagerty is an automotive lifestyle brand dedicated to the love and protection of driving, and the world's largest provider of specialty insurance to vintage vehicle enthusiasts.