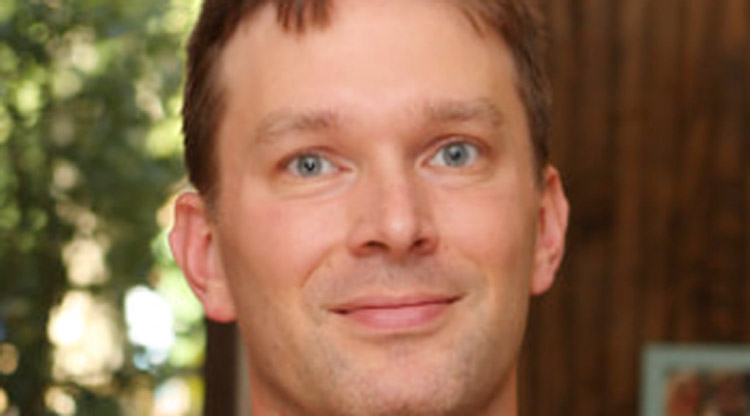 Greenwich High School Teacher Ian Tiedemann will receive the Council for Economic Education (CEE)'s 2019 Alfred P. Sloan Foundation Teaching Champion Award, recognizing excellence in economic education.
Tiedemann's award comes with a scholarship to attend CEE's 58th Annual Financial Literacy and Economic Conference in Los Angeles, CA, and $2,500 for Greenwich High School to support economic and financial education. Tiedemann will officially be presented with the award at CEE's Visionary Awards ceremony on Wednesday, October 23. CEE honors three outstanding educators from the New York Metropolitan area annually.
In response to Tiedemann's award application, the Council for Economic Education said, "The awards committee was particularly impressed with your passion for economics, your inclusion of various external resources and texts, and your continued commitment to economic education."
Tiedemann is beginning his 15th year at Greenwich High School where he teaches Advanced Placement Economics. As an advisor to the GHS Economics Club, Tiedemann facilitates weekly discussions of current events, market trends and macroeconomic data, and prepares students for competitions that have included the Federal Reserve Challenge, the Euro Challenge and the National Economics Challenge. "Teaching and learning is a journey, along which we can become the best version of ourselves," said Tiedemann, "While CEE's Sloan Award is a tremendous personal honor, I would also attribute this achievement to my students, the community and my colleagues at Greenwich High School."
Tiedemann holds a Bachelor of Arts degree from Lafayette College and a Masters in Education from the University of Connecticut Neag School of Education.