September 13, 2019
Town of Greenwich Remembers 9/11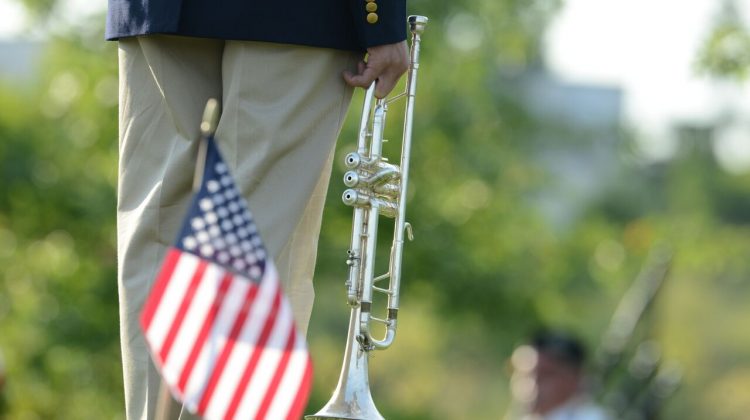 By Richard Kaufman
On Wednesday, the town of Greenwich gathered at the 9/11 memorial in Cos Cob Park to pay tribute to the 33 Greenwich victims and all of those who were lost in the terror attacks 18 years ago. A second ceremony was also held at the Glenville Fire House. 
Wednesday's remembrance ceremony was led by Wells Noonan; her brother, Robert, was killed in the attacks. The program featured remarks by State Representative and First Selectman candidate, Fred Camillo. Other elected officials from Greenwich were in attendance as well, along with members from the town's various first responder organizations. 
Greenwich Police, Fire and Emergency Medical Services presented the colors, and members of the Boys & Girls Club of Greenwich, Greenwich Boy Scouts and the GEMS Explorer Post all took part in the ceremony.
Camillo told the crowd of nearly 200 people in attendance that after the attacks "all that remained was a memory and a resolve."
"The memory was a magnificent architectural achievement. The resolve was to never forget the hate that was behind the terrible destruction of that day, and to make sure it never happened again," Camillo added. "The people of Greenwich lost many of their sons and daughters that day. They went to work not knowing it would be their last time doing so, or knowing it would be their last day living. When they died, they took with them their hopes, dreams, futures. But what did not perish, however, was their legacies and their love; their love of family, friends, freedom and of country."
Camillo reminded everyone that it's up to them to carry on the legacies of the victims to ensure that the resolve that was born on 9/11 would live on.
The names of Greenwich's 33 victims were then read by Lindsay and Tierney Maloney, whose uncle, Teddy, died in the attacks. His daughter, Teddy, rang a bell for each name.
Although the attacks occurred 18 years ago, the emotions from that day remain strong. Susan Wohlforth, who lost her husband, Martin "Buff" Wohlforth on that day, said she's very grateful that the Town of Greenwich remembers 9/11 every year. 
Even those who have moved away from town never forget. Wohlforth noted that the parents of Jason Sabbag, a 9/11 victim who grew up in Greenwich, come up from their residence in Florida every year for the ceremony at Cos Cob Park.
"Everytime I come here with my daughter Chloe, I'm thinking, 'Oh, there's not going to be that many people here.' The people of Greenwich are just incredible," Wohlforth said. "They come out in full force. It's just amazing how people in this country, and how the people of Greenwich do not forget. I don't think they ever will."
Although the memorial at Cos Cob Park took several years to come to fruition, Wohlforth said it was worth the wait.
Overlooking the Long Island Sound in Cos Cob Park, the memorial sits on a bluff and features two towers with the names of Greenwich's victims on them.
"It's by far one of the most beautiful ones I've ever seen, and Chloe and I have seen quite a few," she said. 
After the ceremony, attendees made their way up the winding path to the two glass towers, and laid flowers down near the memorial.
Tags:
Cos Cob
,
Cos Cob Park
,
Glenville
,
Glenville Fire House
,
greenwich