September 13, 2019
Mexican Eatery La Taqueria To Open Its Doors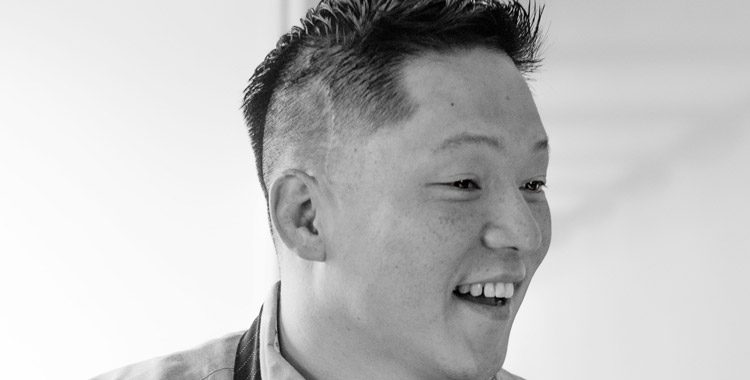 By Michelle Moskowitz
After much anticipation, La Taqueria, a new Mexican eatery offering savory comfort food, opens on September 19.  Located at 10 Greenwich Avenue, on top of the Avenue, this artfully designed restaurant aims to deliver fast casual fare that is rich in flavor and bold in texture. 
Veteran restaurateur, owner and chef Dennis Lake, a graduate of the Culinary Institute of America, boasts plenty of foodie chops under his chef hat.  Lake admits to "loving absolutely everything about food," spending a majority of his time in the kitchen since his teenage years – with his first foray in the business as a dishwasher.
For nine years, Lake was the Founding Chef & Partner at Glaze Teriyaki, a national restaurant group serving up elevated Japanese-influenced fare with locations in Chicago, New York and San Francisco.
While Lake has experience working with all genres of food, he says his passion for Mexican cuisine was ignited while working as the head chef for Rosa Mexicana, the notable NYC restaurant chain.  While at Rosa, Lake did an intensive training program in Oaxaca, Mexico, that deepened his affinity for simple, yet palatable Mexican flavors, thus triggering a different spin on how to craft tasty, bold dishes with the freshest ingredients, including chiles, peppers, tomatoes, onions and fresh herbs.
These tasty recipes and grand vision culminated into La Taqueria. Lake selected Greenwich as the perfect spot due to heavy foot traffic in an area that would be receptive to delicious, fast Mexican fare.
Lake meticulously designed a state-of-the-art kitchen where he and his team could craft fresh, made-to-order items in a flash – meant to be enjoyed on-the-go or for a relaxed, dine-in experience within a festive atmosphere. 
While the decor embodies a true locale homage to the culture with cool hues, Lake was sure to incorporate a beautifully embellished tile bar so dine-in patrons could enjoy one of his specialty guava or passion-fruit margaritas, a selection of cervezas, or a glass of tequila from a highly curated collection.
The menu consists of small plates, such as Black Beans and Rice, Roasted Tomato and Pasilla Chicken Soup, and taco delights filled with grilled hangar steak, beer-battered cod or the veggie taco stuffed with grilled cactus, roasted peppers and corn. In addition, a selection of desserts includes Vanilla Bean Flan and Grandma's Homemade Chocolate Chip Cookies made with Mexican chocolate.
Lake says his menu is kid-friendly and makes a great "introduction to classic Mexican food," adding that even those with a select palette will be sure to enjoy his rice, corn, chicken and beef.
The Sentinel sat down with Lake to get the inside scoop on what will draw Greenwichites into the eatery for the first time, and what will keep them coming back time and time again.
GS: What inspired you to open La Taqueria?
DL: I have always loved Mexico; the culture, the people and obviously the food.
Besides my own passion for food in general, inspiration for La Taqueria was pulled from great experiences that ranged from the Yucatan Peninsula, Oaxaca, The Mission District in San Francisco and New York City.  What better place, but on top of Greenwich Avenue?
GS: What can you tell us about the menu and what do you think will be your most popular items?
DL: I wanted to keep it as simple as possible and still be able to bring that "wow" factor.  I'm not trying to reinvent the wheel, just have a food and beverage menu that over delivers and makes you come back for more.
A small, but notable top shelf tequila selection
House-made Agua de Tamarindo
The Tortilla Soup
Pollo Asado or Chicken Taco
Cochinita Pebil or Red Pork Taco
Vegetarian Taco, with Grilled Corn, Rajas and Nopal
Our Tres Leches and of course…..the made to order Guacamole and Chips
GS: What is the one thing you want people to know about your Mexican fare?
DL: La Taqueria is a small business that is chef owned and operated.  Everything is made in-house or to-order to help ensure the best product and experience possible.
GS:  Briefly describe the process and challenges that come along with opening your own restaurant.
DL: I've opened a bunch of restaurants before and there are good days and not so good days.  The ability to interpret the nuances and have the right people next to you, is a must for a successful build out.  Being in New York City for the past 10 plus years, one of my biggest challenges was having to select a whole new team to create La Taqueria in Greenwich.
GS: What advice can you offer to budding chefs?
DL: Stay true to what you do best and being a great chef, but that doesn't always equate having a great business.
"I am so excited for Greenwich to taste La Taqueria where I will live eight days a week," chuckled Lake.
"This place is for anyone who wants to infuse "a little spice in their life."
Catering will be available both for corporate and private events.
Seating is limited and is first come, first served. For more information and to view the full menu call (203) 992-1199 or visit taqueriact.com.
Tags:
greenwich
,
La Taqueria