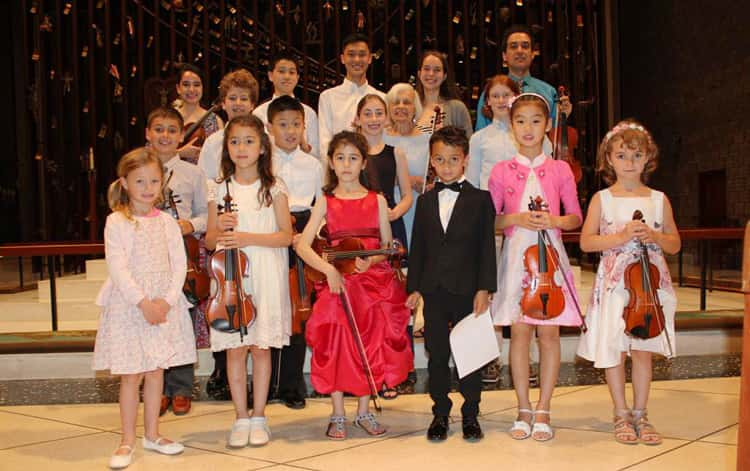 Yaroslav Kargin, instructor of the Riverside School of Music and internationally renowned violin and viola performer and pedagogue, held his 14th annual studio recital last Father's Day.
The recital featured a wide range of compositions of both classical and popular genres by J. S. Bach, A. Vivaldi, W. A. Mozart, L. van Beethoven, Simon and Garfunkel and more. A range of traditional and folk songs was also presented: Neapolitan, Romanian, and Chinese.
Kargin received his musical education at Moscow Tchaikovsky Conservatory and the Yale University School of Music. He is a frequent performer at Carnegie Hall, Broadway and Yamaha Artists Studios. Kargin is on the International Advisory Board of Connecticut International Young Artist Competition and has been a juror for the Competition in the past.
In his teaching method Kargin strives to continue great traditions of the Russian string school started by David Oistrach and Isaac Stern. Love to the music and enjoying playing it are the main keys of his pedagogical strategy.
For more information about Riverside School of Music and Yaroslav Kargin's studio, please, visit riversideschoolofmusic.org or call 203-661-9501.