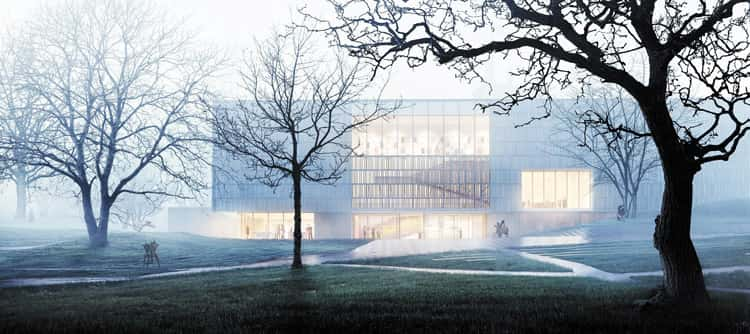 By Anne W. Semmes
First Selectman Peter J. Tesei has presided over the Town of Greenwich, its governing, its 62,000 residents, and its special partnership with of the Bruce Museum and its collection for the past 12 years.
As a fifth generation resident, Tesei has deep roots in Greenwich – he knows the historic imprint that generous individuals have had on the Town. "It was Robert Bruce who left his mansion to the Town," he tells, "Also, Robert Bruce and his sister built the old Town Hall, on Greenwich Avenue, which now houses the Greenwich Arts Council and other nonprofit groups."
Looking back on that Gilded Age, Tesei sees how "very successful affluent residents making gifts to the Town were transforming it from a more rural, agricultural community to a suburban community." Today, he cites William L. Richter, with his $15 million donation to the soon-to-be New Bruce, as a "twenty-first century Robert Bruce."
It was Tesei who introduced Richter to the Bruce Museum and to Peter C. Sutton, the longtime Executive Director now serving as Director Emeritus. "In this role as the Town's chief elected official," Tesei says, "you have to be a champion for all of its people and for its institutions." So, when the call came from resident Richter, with his desire to gift the Town, Tesei saw a "natural synergy in timing" with the expansion plans of the Bruce.
The Bruce receives some 10 to 15 percent of its annual budget from the Town. Tesei lists the Town's contributions for the fiscal year 2019-2020 as $875,000 for ongoing operations and $824,000 for capital improvements to the existing Museum building."
"The expansion of the Bruce with its exquisite collection," says Tesei, "is further reinforcing Greenwich as a world-class community, a global destination. Being in close proximity to our Harbor and Downtown, and located within Bruce Park and near to Roger Sherman Baldwin Park, which has become the event venue for our town, the New Bruce is an attraction that will spur cultural enrichment and economic activity."
"The proposed design lends itself to the topography of the site. It incorporates the natural elements and provides natural light into the building. There's a certain elegance to it, and it's inviting because it has this public space that you can come into, where we can say 'let's go look at this wonderful program or exhibition and then let's go have a cup of coffee.'"
"It's very beneficial as we look to attract people to our Town that this amenity is here for our children – not every child has the opportunity to go into New York to the wonderful institutions that are there. And this treasure of the Bruce affords them that ability through their schools or through their parents being able to take them because it's very accessible."
Tesei sees the Bruce Museum as providing, "a unique and special way to support this cultural enrichment. So, Bill Richter has really set the standard that others, I believe, are going to follow because they see the same value that this Museum has for the broader community. It's really a tremendous legacy for those who have the ability to contribute to make the New Bruce a reality."