September 3, 2019
Dr. Toni Jones Ready for First School Year in Greenwich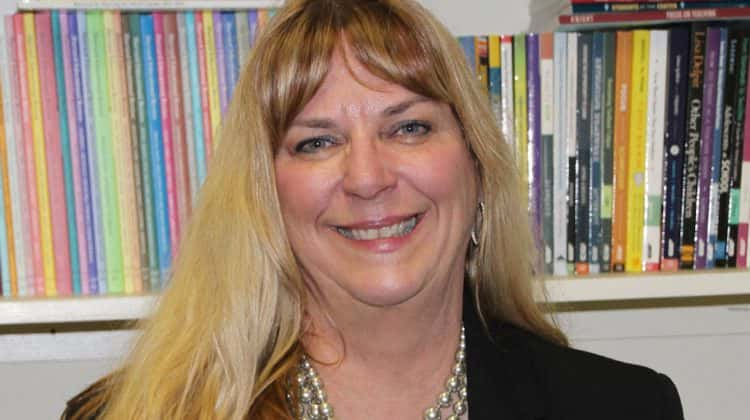 By Richard Kaufman
Last January, Dr. Toni Jones, previously from Fairfield, was appointed as the new Superintendent of Greenwich Public Schools. After officially beginning her role on July 1, Jones is ready to embark on her first year leading the district.
Last week, she outlined some of her professional and personal goals for the 2019-2020 school year.
Professionally, Jones highlighted the district's Strategic Plan and the importance of working together on aspects that will shape the district going forward.
"This is the last year of the 2015-2020 Strategic Plan. We'll all need to work together to decide what it's going to look like in 2020 and beyond, and what's going to be our focus. Getting a lot of input from teachers and the community, and getting ready for that next strategic plan is going to be a heavy lift," she said.
Personally, Jones noted that for this year, it's all about getting acclimated. 
"It's really about getting to know people, and getting to know teachers and principals. When you're new in the community, there's a lot of work to do just to know people and processes, especially the budget process," she said.
Jones also touched upon some challenges that the district will face this year.
"Who is going to have a leak in a ceiling, or will a storm blow through and knock the power out? Even with newer facilities, that's just part of it when you have a lot of schools," she said. Last year, the district dealt with several leaks and floods at GHS and Cos Cob School. 
"Then you also have something like school safety. That's been heightened over the last few years, to really stay on top of school safety. That's always at the forefront of our minds, because ultimately that's the number one thing; keeping staff and students safe."
Jones said it will be important to make sure teachers are getting proper professional development, and the resources they need to be successful.
"I think it's complex and you have to make every day count, because with a school year, that child is not going to get that day back, and they're not going to get that year back," she added.
Jones is Greenwich's 14th superintendent in the last 20 years. Her career in education began in 1990 in Nevada. She then went to Sydney, Australia, then to Oklahoma and Virginia before eventually coming to the Northeast. She believes her prior experience in Fairfield will help her in Greenwich.
"You learn something in every district. One of the things I learned by moving to the Northeast [and Connecticut], is that the political structure is very different, for instance, in how you budget," Jones said, noting the roles of the Board of Selectmen, Board of Estimate and Taxation, and Representative Town Meeting.
Last week, Jones welcomed back faculty and staff for the annual convocation ceremony at GHS. Her message was simple.
"We want our teachers to love and enjoy teaching. We want to make sure the joy is there for all of us as educators," she said.
Providing that joy is something Jones cherishes as the chief district official. 
"As a superintendent, you really do have the capacity to help teachers make their work easier and more joyful because a superintendent really does set the tone for the district in many regards," she said. "I love that aspect because we can really make sure we're doing the best for the kids. The buck stops with you when you're the superintendent. I actually like that. I don't mind making decisions, because I try to keep my heart in the right place and make sure that my decisions are based on what I truly believe is best. I love the work."
The support from the Greenwich community over the last few months has been overwhelming, she said, adding that she's been impressed by how many people truly care about the community. After months of preparation, it's finally time for the school year to get underway.
"[The community] has been incredibly welcoming, and I've loved it," Jones said. "I'm happy to be here."
Tags:
GPS
,
greenwich
,
Greenwich Public Schools
,
Town of Greenwich