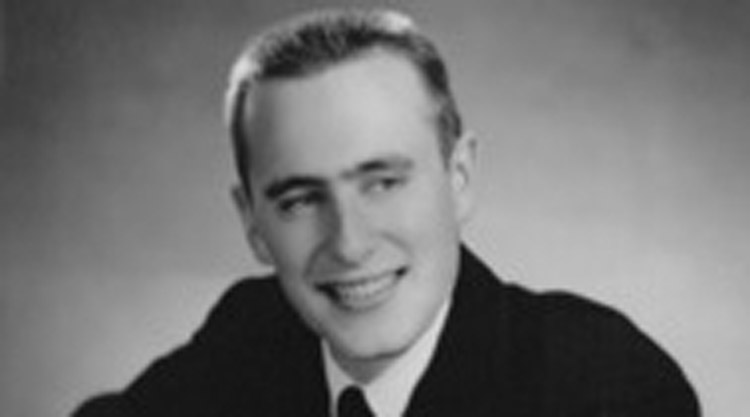 George August Suter, Jr. of Riverside, CT died peacefully at home on Aug. 19, 2019 after a long illness. Born on May 13, 1932 in New York City, he was the son of the late George Suter and Maria Piedvache Suter.
George's childhood was spent in Manhattan where he lived at the Savoy Plaza Hotel and on the Jersey shore in Spring Lake, N.J. Mr. Suter graduated High School in 1949 from Red Bank Catholic in Red bank, N.J. He graduated from the University of Maryland in January 1954 and served with the United States Air Force from 1954-1956 in Okinawa where he was an air traffic controller. He returned to Asia as a management trainee for Pfizer in 1957 and stayed living and working in Asia until 1984, when he moved to Greenwich, CT. He had a long and distinguished 39-year career at Pfizer holding various management positions including 15 years as Country Manager in the Philippines, culminating as the Area President – Eastern Europe and Russia in 1991. He opened the first Pfizer operation in Dalian, China in 1989.
He was involved with various organizations including the Boys Hope Girls Hope in NYC, the Philippine American Chamber of Commerce and the Retired Men's Association in Greenwich, CT. He loved to play tennis and he was an avid Yankee fan his whole life.
His family relish the fun memories they had with George. His wisdom and guidance was cherished by all. He is survived by his beloved wife of 59 years, Flora Noel Bacus Suter, his son, James Suter and daughter, Joan Suter, and his grandchildren PJ, George, Joy, Christopher and Alexander. He was predeceased in 1965 by his daughter Anne. He is also survived by his sister Renee Sterner of Spring Lake, N.J. and her four children and extended family.
Visitation will be held on Friday, Aug. 30 from 4 to 7 p.m. at Castiglione Funeral Home, 544 Old Post Road #3, Greenwich. A Mass of Christian Burial will be held Saturday, Aug. 31 at 10:30 a.m. at St. Catherine of Siena Church, 4 Riverside Ave., Riverside. The Interment will follow at Putnam Cemetery, Greenwich.
In lieu of flowers, memorial contributions may be made to the Robert H. Smith School of Business at the University of Maryland. Make checks payable to UMCPF and mail to: UMCP Foundation, Inc., 4603 Calvert Road, College Park, MD 20740. Please note in memory of George Suter on the check. Or visit giving.umd.edu/to/georgesuter