August 21, 2019
Obituary: Peter Austin-Small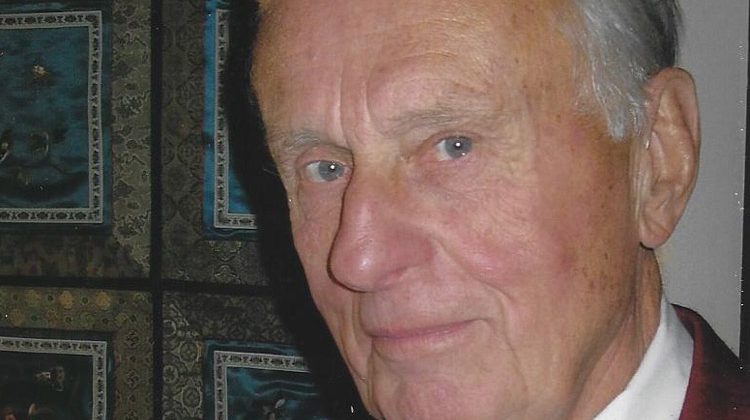 Peter O.C. Austin-Small, a former resident of Greenwich, passed away peacefully in Meriden, CT, on Aug. 1 after a brief illness. He was 89. Born in New York City, Peter attended Friends Seminary, and graduated from St. George's School and Haverford College. He served as class correspondent for the latter two schools for many years.
Following graduation from Haverford College, he joined the United States Navy, attending Officers Candidate School in Newport, Rhode Island and served as a Damage Control Officer, achieving the rank of Lieutenant JG. Following military service, he pursued a career in financial services, serving as an officer, successively, of Hanover Bank; Manufacturers Hanover; Scudder, Stevens & Clark, and Ingalls & Snyder.
Peter was a resident of Greenwich for more than 40 years and served two terms on the RTM's Education Committee and was a board member of the Greenwich Association for Public Schools. With a lifelong interest in music, Peter also served as president of the Haverford Glee Club; sang with the Greenwich (CT) Choral Society and, with his sons, sang in the Christ Church Greenwich Choir of Men and Boys.
Peter was a devoted father to Sara, a woman with autism and was always trying to learn more about this challenge. He never saw Sara as disabled. When Sara started attending Camp Horizons at the age of 11, Peter became a devoted supporter of Horizons. Sara is now supported by Horizons in a group home in Willimantic.
Peter was an enthusiastic fan of the New York Mets, loved the Metropolitan Opera and enjoyed many years of family picnics at Tod's Point. While living in North Windham, he participated in UConn's Community Learning in Retirement program.
Peter is survived by his wife, the former Linda McClellan; their children, Sara, Peter III, James and Thomas, and five grandchildren, Peter IV, Dylan, Isabel, Emily and Ashley.
A memorial service will be held on Saturday, Sept. 14 at 2 p.m., at Christ Church in Greenwich. In lieu of flowers, should you wish, gifts in Peter's memory may be made to the Fund for Campers at Horizons CT (Horizons, 127 Babcock Hill Road, South Windham, CT 06266) or to the Choirs of Christ Church Greenwich (254 East Putnam Avenue, Greenwich, CT 06830).
Tags:
greenwich
,
Peter Austin-Small