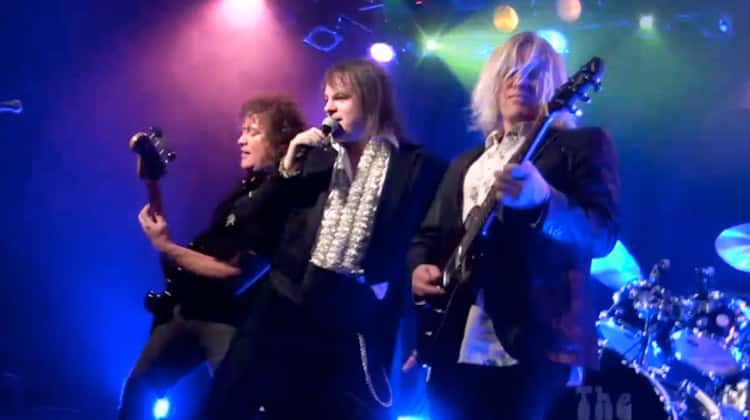 The LPs will be performing at Roger Sherman Baldwin Park, as part of the Wednesday Night Concerts Series on Aug. 14 from 7:15 to 8:45 p.m. The rain date will be Thursday, Aug. 15.
The LPs play music from the hey-day of FM Rock Radio. Anthems such as Carry on Wayward Son (Kansas), Highway to hell (ACDC) & Come Sail Away (Styx) are highlights of any LPs show.
The LPs are comprised of F/T musician's with international touring and recording credits. Lead singer, Jeff Lubin was Musical Director for the CBS American Idol Spinoff show, "The Nueva Estrella Awards", a show for which he also wrote the theme song, "Shine." Jeff was formerly the front man for the "hair band" Big Bang & toured with acts such as Winger, Extreme, White Lion, Zebra, & Paul Stanley of Kiss.
Lead guitarist, Denny Blake toured with the Billy Joel – Movin' Out Band and was a member of Capital Recording artist, Helix.
Drummer Paul Pace has performed with CIRQUE DE SOLEII & Broadway hit show, Mamma Mia.
Bring the family, a picnic dinner and join in for music under the stars.
For more information, call Parks and Recreation office at 203-618-7649, or visit greenwichct.gov. The rain information line is 203-861-6100, after 4 p.m.