August 12, 2019
Greenwich Marine Police Rescue Man From Long Island Sound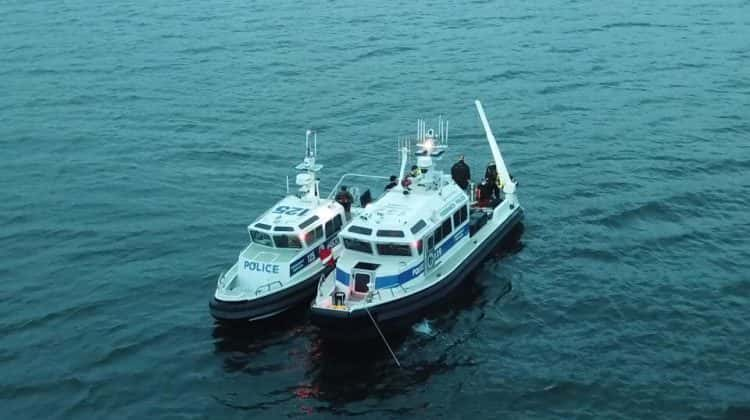 By Richard Kaufman
Greenwich Marine Police rescued a Stamford man from the Long Island Sound over the weekend.
On Saturday, Greenwich Police received a call from boaters that there was a person in the water in distress in the area of Calf Island. Upon arrival, officers discovered a man in the water being kept afloat by a passing boater who was in the water with him keeping his head above water. Officers removed the subject from the water and transported him to shore where he was taken to the hospital.
An investigation determined that the man was fishing on his own when he fell overboard. After an extended period of time treading water, he was discovered by passing boaters. His boat was taken away by the wind and currents and later located near Port Chester, N.Y. waters.
As of late Saturday, the man's condition was starting to improve, according to an update from the GPD.
"Each year hundreds of lives are lost… thousands are injured… and millions of dollars of property damage occurs because of preventable recreational boating accidents on U.S. waterways," Greenwich Police said in the update. "The U.S. Coast Guard estimates that life jackets could have saved the lives of over 80 percent of boating fatality victims.  Accidents can, and do happen with terrifying speed on the water. There's rarely time to reach stowed life jackets."
Tags:
GPD
,
Greenwich Marine Police
,
Greenwich Police Department
,
Long Island Sound