July 31, 2019
Ceia Webb, 81, Dies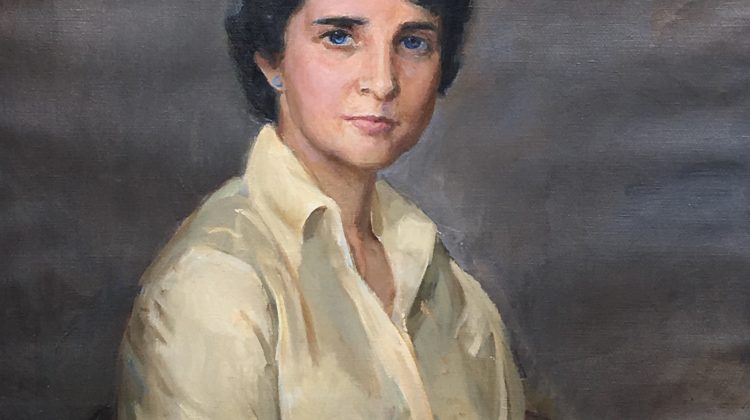 Ceia Webb
April 10, 1938 – July 26, 2019
Harriet Cordelia (Ceia) Webb, a master in the arts of grit, faith, and courage, died in New Milford, CT at the age of 81, while visiting her children and grandchildren on the morning of July 26, 2019. She was vigorous and healthy, dying exactly the way she would have wanted, without warning and without pain.
Ceia's life was one of service first, a deep-rooted belief passed on to her by her parents, firmly set in the small, community-minded Cos Cob neighborhood of Greenwich, Connecticut where she grew up, along with her younger brother, Robert (Bob) M. Webb, Jr., who predeceased her. Bob attended Brunswick School and Columbia and Boston Universities.
Ceia was particularly proud of her parents. Ceia's father, Robert M. Webb, Sr., attended Williams College and earned his MSW from Columbia University. He taught at Princeton University; served in the armed forces; helped grow the United Way of Stamford while maintaining the need for a dedicated Greenwich United Way; and was a founder of Community Centers, Inc. in Greenwich. Ceia's mother, Muriel S. Webb, a Connecticut College graduate, served on the vestry of Christ Church Greenwich and, after her husband's death, relocated to Geneva, Switzerland to serve on the World Council of Churches.
Ceia attended Cos Cob elementary school followed by Greenwich Academy (class of 1956) and the Parsons School of Design for Interior Design & Architecture, before moving to Kent, CT, where she raised her five children: Hugh, Diana, Tegan, and twins Lockey and Beth. While raising her children and volunteering for the Boy Scouts as a troop leader, she earned a degree from Western Connecticut State University in 1972 in social work, community organization, and business management, and ran her own bakery called The Overflow.
The Overflow began as a way to sell the extra baked goods she made each week for her large family. With her busy schedule, she had no time to staff a store.  Her solution, as always, was simple, community-minded, and no-nonsense.  The back porch of her 1700s saltbox home, located on Rte. 7, became a storefront, of sorts.  The cash box was left out with a sign that read Honor System and all baked goods were marked with prices. She always used to say that she never lost a penny, in fact, lacking proper change, most people overpaid.  Her baking became sought-after and sold out quickly, especially the sticky buns.
Over the years, Ceia wore many hats to make sure that her children had the benefit of an excellent education and that they were well-traveled. Ceia also owned and operated a successful catering business for many years, including her children in everything that she did.
Ceia's home was a safe haven for the children and teenagers that she mentored, many of whom considered her a surrogate mom.  These were relationships that she treasured deeply, many of which she maintained until the end of her life.  In particular, she considered Robert Kay of Colorado and Hector Guzman of California to be family, keeping in touch with both over the years.
Resuming her career, Ceia joined the team at Four Winds Hospital in Katonah, New York for many years and, later, worked with several other psychiatric and alcohol and drug rehabilitation facilities.
Ceia's entrepreneurial spirit and drive to help others led her to establish several companies and charity organizations including ReCourse, Inc., The Hunger Coalition, The Hunger Coalition's Mobile Pharmacy unit, and her most recent adventure started in 2003, Rebuilding Together Litchfield County chapter (RTLC). After she moved to Virginia, she continued to work for RTLC telecommuting and traveling to Connecticut at least six times per year. Through RTLC, Ceia raised the funds and volunteers to repair 241 homes in northwestern Connecticut, allowing 387 low income veterans, elderly, and disabled to remain in their homes independently. Ceia was supported in her good work by her family, including John Matta, Diana's fiancé, who served as RTLC's volunteer chairman. Ceia had just completed her latest round of repairs in April of this year, another eight homes.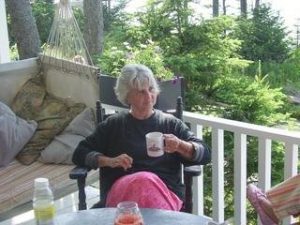 In her free time, Ceia was a volunteer at The Reynolds Homestead, located near her home in Patrick County, VA, which preserves the birthplace and early home of American industrial giants R.J. and A.D. Reynolds. She served as a docent and as the organizing director of The American Music Series, held at The Reynolds Homestead, celebrating outstanding talent throughout southwest Virginia and northwest North Carolina. Ceia was recently honored with their Volunteer of the Year award for her exceptional work and leadership.
Ceia loved everything, traveling, staying home, the water and the outdoors – swimming, sailing, camping, or sunning at the beach.  She was a certified lifeguard and CPR instructor, taught swimming, and spent much of her last few weeks on camping trips in Virginia and North Carolina. In particular, Ceia loved spending time with her children and jumping in to help with their projects, from writing for the Greenwich Sentinel newspaper to organizing classrooms at Ridgefield Academy and Education without Walls, to painting and redecorating offices and homes, she was a consistent, present, and guiding force in their lives.
Ceia is survived by her children and their families: Hugh W. Reid of Wake Forest, NC, his wife Danelle and their children Jordan and Maddison; Diana C. Reid of New Milford, CT and her daughter Cordelia Schoen; Tegan S. Gawel of Kent, CT, her husband Michael and her children Coalter Baker and his wife Brittany of Washington, D.C. and Travis Baker of Austin, TX; Lockey Webb Coughlin of Sherman, CT, her husband Christopher and their children Shea, Campbell, and Tucker; and Elizabeth Anne White Barhydt of Greenwich, CT, her husband Peter and their children Emma and Steele. She is also survived by her niece Liza Webb Snyder. Ceia was predeceased by her son-in-law, Chip Schoen.
In New Milford, a gathering of local friends and family was held at Education without Walls on Saturday, August 3. In Virginia, a music festival was held at The Reynold's Homestead in Ceia's honor by her friends on August 11. In Greenwich, a Memorial Service will be held at Christ Church, 254 East Putnam Avenue on September 7 at 11:00 a.m. with a reception to follow.