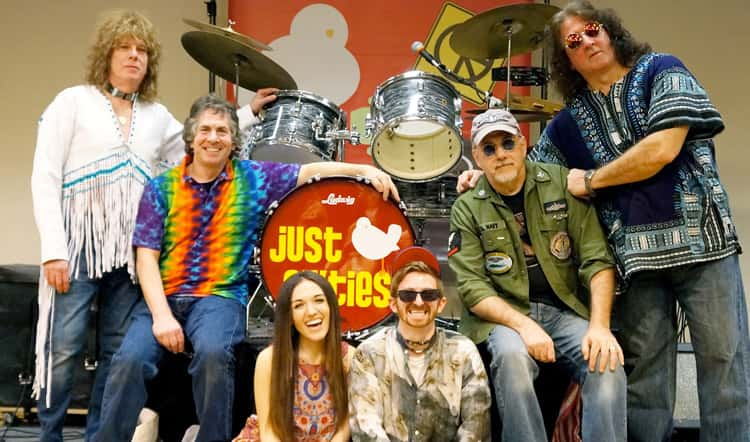 The Just Sixties Band will be performing a Woodstock tribute for the 50th year anniversary of Woodstock at Roger Sherman Baldwin Park on Wednesday, July 31 from 7:15 to 8:45 p.m. The rain date will be Thursday, Aug. 1.
Just Sixties is the longest running Sixties tribute in the United States (37 years). Their tribute to the 50th anniversary of the Woodstock festival will feature two sets of classic Sixties music with no intermission. The first set will feature the best of Woodstock — songs from the 1969 festival by Jefferson Airplane, Santana, Joe Cocker, Jimi Hendrix, Janis Joplin, Arlo Guthrie, Sly and the Family Stone, and more. The second set will feature the transistor radio hits that were playing on the beach that summer — Beatles, Beach Boys, Monkeys, The Doors, Rolling Stones, Sweet Caroline, Build Me Up Buttercup, and more.
For weather cancelation information, please call 203-861 6100 after 4 p.m. Roger Sherman Baldwin Park is located on Arch Street, next to the Island Beach Ferry Dock. For more information, visit greenwichct.gov or call 203-618-7649.