June 21, 2019
Column: After Life's Halftime, Legacies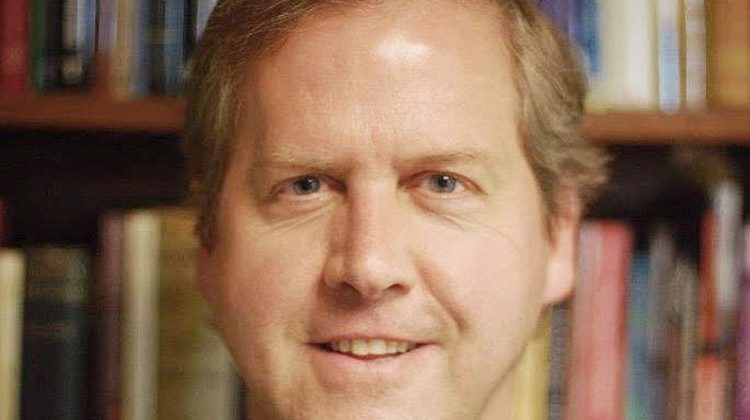 By Marek P. Zabriskie
Bob Bufford was a cable-TV pioneer, a social entrepreneur, a philanthropist and an author.  He co-founded the Leadership Network, the Halftime Institute and became the founding chairman of the Peter F. Drucker Foundation for Nonprofit Management.
In his book Halftime, he tells the story of taking over his mother's business in Texas.  She ran five radio stations.  Bob took it over and turned it into a cable-TV empire.  He made a lot of money and met with much success.  By any measure, he was a winner.
His son graduated from the Harvard Business School, got a job in investment banking and was also making a lot of money.  He came home to visit his parents and see his high school friends.  They swam across the Rio Grande River, but Bob's son didn't reach the other side.  He drowned.
In one afternoon, Bob said, "I lost my son, my namesake, my heir, and my best friend.  What did I have to live for?  What was I to do?"  Bob morphed.  He became a philanthropist, mentor, author, and founder of a foundation. 
In his book Halftime Bob notes that the first half of life is about climbing the ladder of success.
Can I become a Senior Vice President or Managing Partner, the Chief Executive Officer, the Head of Staff or the Head of School? 
Can we raise three highly-gifted, well-educated children?  Can I live in the biggest house, have three homes in three amazing communities, have a very low golf handicap, drive the most expensive car or wear the fanciest gold watch or necklace?
That's the goal of pursuing success.  But at some point, success loses its luster.  You complete your 100th leveraged buyout or 75th merger and acquisition or 50th heart transplant or oversee your umpteenth upper school graduation and you don't experience the same thrill you once did.
You receive or buy another fancy piece of jewelry, and it just doesn't have the same meaning.
You are the rainmaker or the head of admissions, you run the charity gala, captain your tennis team, or are mother of three adult children moving forward in their lives, or you are the highest paid person in your firm, but something is still missing. 
What's missing is significance.  Significance comes from giving back, investing in others and not just in your own family, household, or firm.
Bob Bufford notes that if the first half of life is about achieving success, the second half of life is about moving from success to significance.  That pivot makes all the difference. 
The way that we find significance, he said, is by becoming a mentor.  We take the lessons that we have learned and we help others climbing the ladder behind us.
Just as the first half of life is about achieving success, the second half of life is about discovering wisdom and sharing it with others.
To become a mentor you need to:
1)  Show up
2)  Show some interest
3)  Follow up
4)  Ask good questions
5)  Listen attentively
6)  Share your experiences based on what life has taught you.
Greenwich is full of people who would make wonderful mentors.  It's a community filled with people who have phenomenal wisdom.  All we need to do is to find ways to share it.
In so doing, we move from success to significance and become fully alive and make an impact.
My father-in-law died a decade ago.  He founded a major law firm.  He had an encyclopedic mind and was a great listener.  He let others speak, and when he spoke everyone listened. 
He mentored young lawyers around them.  He assigned them some of his finest clients.  He did not hoard those clients for himself.  He was an Eagle Scout and worked with the Boy Scouts.  He mentored his children and served as Chancellor for the Episcopal Diocese of Alabama and was a close confidant of the Bishop and the Rector of his church.
On the tenth anniversary of his death, the Senior Partner in the law firm sent out this message:
Today marks the 10th anniversary of the passing of George Maynard, our firm's most senior founding member.  To all of us who knew him, George was a consummate mentor, loyal friend and exceptional role model – both personally and professionally.  His life was one of selfless service to his faith, his family, his firm, his community and his profession.   His positive influence lives on and is well worth remembering.  Thanks.
What a nice way to be remembered and what a wonderful way to have lived one's life.  George Maynard was a great mentor right until the end of his career, when Parkinson's Disease may it necessary for him to retire.
I admire people who don't withdraw in retirement or merely focus on their short game of golf.  Golf is great, but we have capacity to continue contributing so much as we age.  We can become mentors, and when we do we discover some of life's greatest joys.
The Rev. Marek P. Zabriskie is the Rector of Christ Church Greenwich
Tags:
greenwich