June 6, 2019
Editorial: Yard Signs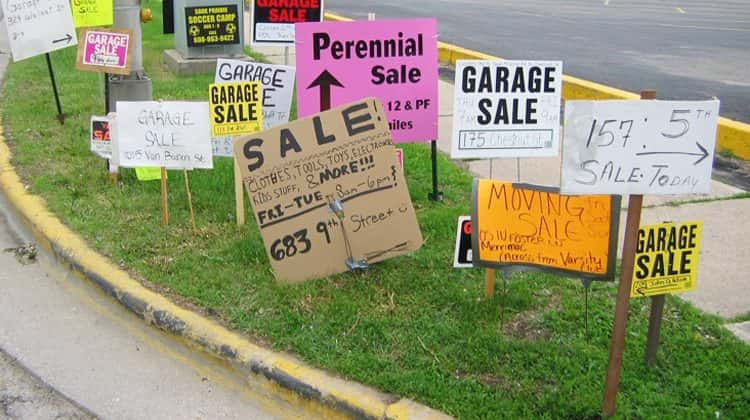 It takes just a quick drive around downtown Greenwich to notice the plethora of yards promoting businesses, summer camps and, of course, non-profit events. There are a lot of blue ones at the moment promoting an event in July in another community. For the most part the signs and their placement run afoul to Greenwich zoning regulations. That means they are illegal.
Let's break it down a bit. According to zoning regulations commercial signs, ones that advertise a business, are not allowed at any time. So, signs for gyms or cardio classes or new business opening should not be doting our landscape.
Summer camps and programs are a bit of a grey area at times. Often summer camps and programs are affiliated with schools or houses of worship, which would make them permissible, but only to the extent of how long a non-profit can promote an event. Often, they exceed the allowable time frame, become weather beaten and generally take away from the landscape.
So, what is an allowable yard sign? One that promotes a civic (i.e. town sanctioned) or non-profit event, is placed no earlier than 15 days before the event, removed the day after the event and has received permission from the First Selectman's office. There is an application that designates certain town properties where placing a sign is allowable…with permission.
Of course, yard signs are permissible on your own property without needing permission, but only for 15 days and they cannot block the line of site at intersections or be in the town's right of way.  The town will remove them if they see them or if there is a complaint lodged.
Campaign signs? Completely unregulated by the town's zoning department. Generally, however, the political parties in town have come to an understanding and follow the 15-day prior and one day after removal formula. That is good especially because campaign signs rarely change votes, often distract from important issues, and usually become a point of contention, bordering on obsession, every fall.
So now that we understand what is a permissible yard sign and what is not, why are we seeing all these illegal signs throughout town? Years ago, real estate signs that "advertise" a house for sale were outlawed and our town's landscape is the better for it. Technically, a homeowner can still put up a sign that says "For Sale" with a phone number and we do occasionally see one or two around town, but signs with names of agencies, photos, agents, etc. are not allowed.
Two years ago, the Representative Town Meeting (RTM) passed an ordinance banning the use of plastic bags at retailers. It was a pro-environment effort that, by all accounts, has met with success. Fewer plastic bags in our transfer station and landfills and blowing in parking lots and along the side of the road.
Perhaps the RTM should look anew at the zoning regulation governing yard signs. We are not ones to promote additional government regulations when there already exists specific language dealing with yard signs, but something must be done to alleviate this worsening blight. More often than not, the offending yards signs are collected by town employees and disposed of at the transfer station. That takes man-power and adds to our town's need for employees. The signs are also plastic with metal frames. How is that good for the environment?
Our community values its aesthetics. When you drive up North Street in the spring, it is ablaze with daffodils that one resident, Rene Anselmo, generously donated. Many of our street signs are wooden instead of green metal, again generously donated by Rene Anselmo, who also set up a fund to ensure they could be replaced in perpetuity. Mr. Anselmo understood beauty is important and his efforts are often a source of pride to Greenwich residents to this day because we too want to see our community at its best.  Why then do we allow this unnecessary blight by overzealous promoters using illegal yard signs?
Tags:
greenwich
,
Yard Signs