June 6, 2019
Column: Two Local Events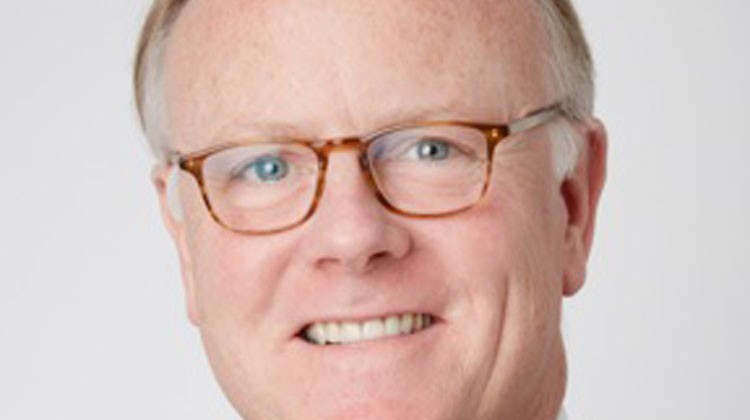 By Dan FitzPatrick
I was privileged to attend two terrific events this week.  The first was a presentation on the fiscal state of our State by representatives of The Yankee Institute, and the second was a performance at the Capitol Theater by Judy Collins and the Harlem Gospel Choir sponsored by The Nantucket Project. 
The Yankee Institute presentation was well done, but more than a little sobering.  I was already familiar with the serious problems we face as a state – a declining revenue base, the exodus of businesses and taxpayers fleeing high taxes and a government seemingly uninterested in corporate concerns, a bloated bureaucracy, out of control spending and waste, and a seemingly untouchable municipal pension problem.  What I learned was much more shocking: the fix is in for continued dysfunction and fiscal suicide unless we, the taxpaying citizens of Connecticut, do something about it.
I was aware that one of our biggest problems involves contract and pension commitments made to municipal unions over the years; promises made by past politicians that burden current and future taxpayers.  Promises and commitments that make claim to ever-increasing percentages of government revenue.  That has always worried me.  But what I learned shocked and appalled me.
I was not aware that today, in Connecticut, the Speaker of the House is a former union president currently employed as a senior leader of the American Federation of State, County and Municipal Employees (AFSCME), the largest trade union of public employees in the United States.  The brazen arrogance of that conflict of interest astounds me.  No wonder no one seems to be able to make progress solving "the pension problem."
But even that pales in comparison to the concept of "supersedence."  According to a December 21, 2017 research report by the Office of Legislative Research of the Connecticut General Assembly, "By law, whenever a provision in a state employee collective bargaining agreement conflicts with a state statue or regulation on matters appropriate to collective bargaining, the agreement's provision prevails once the legislature approves the agreement."
Yes, you read that right: once a collective bargaining (union) agreement is approved by the legislature, its provisions supersede (cannot be changed by) other provisions of the law, current or in the future!  While I am no constitutional expert, that strikes me as an irresponsible and completely unacceptable abdication of the legislature's authority and responsibility, and by extension, a betrayal of the inherent sovereignty of the citizens of Connecticut in favor of a privileged class or segment of the population.  I thought we fought a war or two to prevent just such a situation.
Believe it or not, it used to be worse. I learned that, until just recently, the legislature had a rule or practice, which allowed a union contract to be approved WITHOUT A VOTE.  It worked basically as follows: an agreement would be submitted to the legislature for approval. If there was no vote within 30 days of the submission, the contract would be DEEMED APPROVED.  This practice, finally ended in the 2017/2018 session by some very courageous leaders, had allowed legislators to avoid being on the record either for or against a particular contract.  Shameless.  No wonder our state's unofficial nickname is Corrupticut.
We elect representatives to make decisions on our behalf and in our best interests.  They do this by voting.  Implementing an arrangement such as this, through which representatives can avoid taking responsibility for an action, is the height of hypocrisy, cowardice and betrayal.  Fortunately, this practice has been discontinued and such contracts are now DEEMED REJECTED if not acted on in 30 days.  While this is a step in the right direction, the promises being extracted through methods any reasonable person would feel are undemocratic continue to hamper any chance of our state's recovery.
The second event was much happier.  The Nantucket Project and its related Neighborhood Project focus on and affirm the values of decency and taking responsibility for helping and uplifting our neighbors.  (Would that our government were as true to its founding principles.)  Judy Collins sang beautifully and graced us with some of her most famous songs, one of which, Send in the Clowns by Stephen Sondheim, haunted me on my way home.   I could not resist adapting it in light of my Yankee Institute learnings:
Throw Out the Clowns
We were once rich
Top of the heap
We're now a mess
And in trouble quite deep
I blame the clowns
The Hartford clowns.
All are at fault
Playing a game
Promising reform
But staying the same
At our expense
Feath'ring their nests.
Just when we'd thought there was some chance
Fiscal realities would force
some change
All that we got was a dose
of the same
What will it take?
Can CT be saved?
Conflicts galore
Self-serving goals
Solving all problems
With taxes and tolls
Yet they remain
And we let them stay.
Oh, what a farce
Our state's become
You'd think that they'd want
what we want
How naive, my son!
So why keep the clowns?
Throw out the clowns!
Won't anyone hear?
Is it so hard?
Have we no power?
Can't it be done even at this
late hour?
Let's throw out the clowns
Just vote out the clowns
Let's do it next year!
Tags:
greenwich