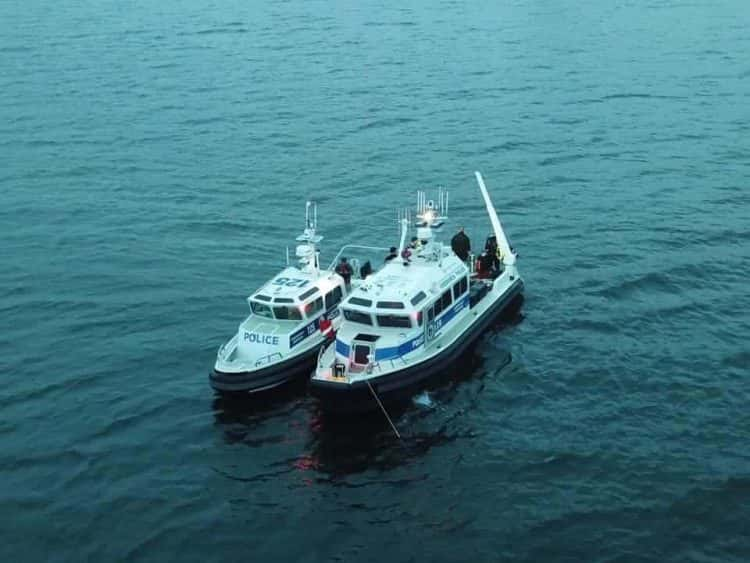 By Richard Kaufman
Thanks to swift actions from the Greenwich Police Department, a potential tragedy was avoided when a man was rescued from the Long Island Sound just off of Mamaroneck, N.Y., over the weekend.
On the afternoon of Saturday, June 1, officers Frank DiPietro and Joseph Turscanyi, of the Greenwich Police Department's Marine Section, received a Mayday call requesting assistance with a vessel in distress and a man overboard in the area of navigation buoy 40.
Upon arrival at the scene, officers observed that rescuers from local municipalities, the United States Coast Guard and good samaritans were attempting to remove a subject from the water who was actively resisting efforts.
DiPietro and Turscanyi were able to maneuver Police Boat 139, a 39 foot North River Emergency Services Vessel, so they could approach the man from behind where they would not be seen. When they got close enough, officers were able to pull the man from the water and onto the swim platform. Although the man continued to struggle with officers, he was secured aboard PB 139 and transported to a waiting ambulance on shore.
For more on this story, be sure to check out this Friday's Greenwich Sentinel.