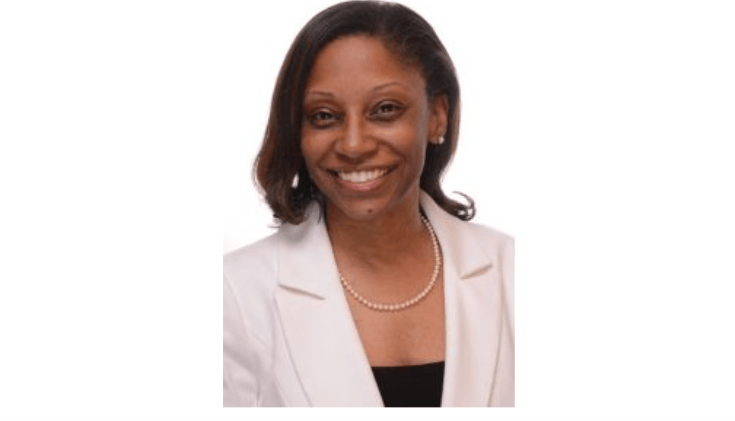 By Richard Kaufman
After a two-year search, Interim Superintendent of Schools Ralph Mayo announced Wednesday the appointment of Shanta M. Smith as Principal of Hamilton Avenue School effective July 1.
An educator for 19 years and a school administrator since 2010, Smith is currently serving as Principal of Edgewood Creative Thinking Through STEAM Magnet School in New Haven, Conn. She has received extensive training in inquiry-based teaching and actively advocated for the opportunity to co-draft a federal grant to enable the rebranding of Edgewood as a STEAM school.
"I am extremely honored to have been selected to serve as the next Principal of Hamilton Avenue STEM Magnet School," Smith said in a release from Greenwich Public Schools. "I look forward to leading and learning using an inquiry stance while working collaboratively with Hamilton Avenue STEM Magnet School students, staff, parents and members of Greenwich Public Schools and the community to celebrate successes and build upon and discover new opportunities to make learning personal for our students."
Mayo said he was "extremely pleased" to welcome Smith to Greenwich Public Schools.
"Shanta comes to Greenwich with a great deal of leadership experience and a proven track record of supporting student growth. She works in a highly collaborative manner and her data driven approach will prove invaluable to the staff and students at Hamilton Avenue School," Mayo said. "Shanta cares deeply about the welfare of her students as she has demonstrated through the social-emotional learning activities that are in place in her current assignment. Shanta is a great fit for Hamilton Avenue School, her strong work ethic, sharp focus on the needs of all constituents, communication skills and outstanding character will serve the students and the school community well for many years to come."
Mayo also thanked John Grasso, who served as interim principal the last two years.
"John has always been there for our district and he should be commended for his efforts," Mayo said.
According to a bio from Greenwich Public Schools, Smith began her career in education as a Grade 3 teacher at West Elementary School in Washington, D.C. in 2000. From 2002 to 2006, she taught middle school math and writing at Amistad Academy in New Haven, Conn. In 2006, Smith was appointed the Math Instructional Coach for the King/Robinson Inter-District International Baccalaureate World Magnet School (Prek-8), serving in this role for four years before becoming the Assistant Principal for the school in 2010.
Moving to Lewin G. Joel Elementary School (PreK-3) in Clinton, Conn., as Assistant Principal in 2011, Smith provided administrative direction and oversight for the creation of math monitoring probes and universal screening assessments for mathematics, trained staff in Responsive Classroom techniques, and led Professional Learning Communities, the School Climate Committee and the Schools for Tools Committee.
Smith received a Bachelor of Arts degree in Psychology from the University of North Carolina, Chapel Hill, N.C., in 1998; a Master of Science degree in Education from the University of New Haven, New Haven, in 2000; a Sixth Year Diploma in Educational Leadership from Southern Connecticut State University, New Haven in 2010; and is currently pursuing a Doctorate of Education in Educational Leadership from the University of Pennsylvania, Philadelphia, Pa., anticipated spring 2021.