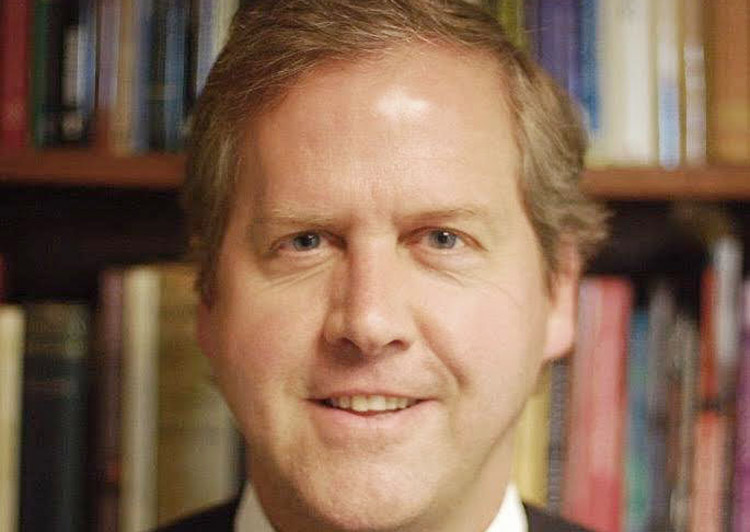 Ending The Food Crisis for Children in Greenwich
By Marek P. Zabriskie
Three months after moving to Greenwich, someone on our church staff asked me what was the biggest surprise that I had encountered.  I responded, "How friendly and spiritually hungry people in Greenwich are."
Almost four months later, if asked that same question, I might respond how surprised I am by how physically hungry many people in Greenwich and Fairfield County are, especially children.  Until I was involved in the search process to become the Tenth Rector of Christ Church, I had no idea that Greenwich was 60 square miles and had 60,000 residents, nor did I know that there were many struggling to make a living and put food on their table.
Today, 795 million people on our planet are either starving or are malnourished.  That's one out of every nine.  In America, it's one out of every eight.  We don't have children starving to death on our streets, but one out of every six American children goes to bed hungry.
In New England, there are 1.5 million people who are food insecure and are living paycheck to paycheck.  Of this number, 407,000 live in Connecticut.  We are making progress.  It used to be one million.  But 407,000 is still a lot of people facing food insecurity.
Fairfield County is the fifth largest county in New England.  There are 89,000 food insecure people here and 29,000 of them are children.  Summer is an especially difficult time for them, because schools are closed.  One in five Greenwich public school children receives a subsidized lunch each day.  When schools are closed, there are no subsidized lunches, and they go hungry.
Last Sunday, Christ Church, which has had a deep tradition of addressing the food security of our neighbors, gathered 145 volunteers after church and partnered with the Outreach Program (outreachprogram.org) to pack 27,500 meals of oatmeal.  Each package of oatmeal, which contains oats, soybeans and dried apples, will feed six. 
That's a lot of food, but it makes just a small dent in the number needed.  At the end of our packathon, scores of boxes full of meals for the were delivered to Neighbor to Neighbor, the Food Bank of Lower Fairfield County and Pacific House to help families this summer.
Jesus told his disciples, "I give you a new commandment, that you love one another.  Just as I have loved you, you also should love one another."  The word for love that Jesus uses is the Greek word "agape."  It is not a romantic kind of love, but rather a steadfast, sacrificial love that moves out of self-absorption and personal preferences and puts the concerns of others first. 
You may recall the rich, young man who put Jesus to the test, asking what was the greatest of all the commandments.  This young man wanted to cut to the chase.  He didn't want to wade through the 613 Jewish laws that every Jew is supposed to keep.  He was not interested in rules and regulations.  To answer him, Jesus turned to the Jewish Shema, which devout Jews recite every day, "You shall love the Lord your God with all your heart and with all your soul and with all your mind."
Then Jesus added these unexpected words that shocked them.  "You shall love your neighbor as yourself."  It was a quote from the book of Leviticus.  Jesus ingeniously grafted God-love to neighbor-love.  He said, you can't have one without the other. 
You cannot love God unless you love your neighbor.  How, after all, can we love God whom we do not see, if we fail to love our neighbor who God created and we can see?  For Jesus, our neighbor is the one we see sitting across the dinner table or seated on the other side of the aisle at church or in Congress or who lives next door or halfway around the world.
The average American family of four spends $4,000 celebrating Christmas – whether they are Christian or not – on gifts, food, and festivities.  If every such family in New England who has food gave $50 (1.3% of $4,000) and packaged meals for 16 minutes a year, everyone else would get to eat every day, and no one would go hungry.  Per person, that's 3 cents and 3 seconds of daily effort.  Hunger is huge, but we can end it in Connecticut.
Christ Church is proud to partner with Inspirica, Neighbor to Neighbor, Midnight Run, Pacific House and the Food Bank of Lower Fairfield County.  Consider getting your faith community or organization, school or family to partner with a local or regional group combatting food insecurity or participate in a packathon and work to end hunger now.
The Rev. Marek P. Zabriskie, is the Rector of Christ Church.