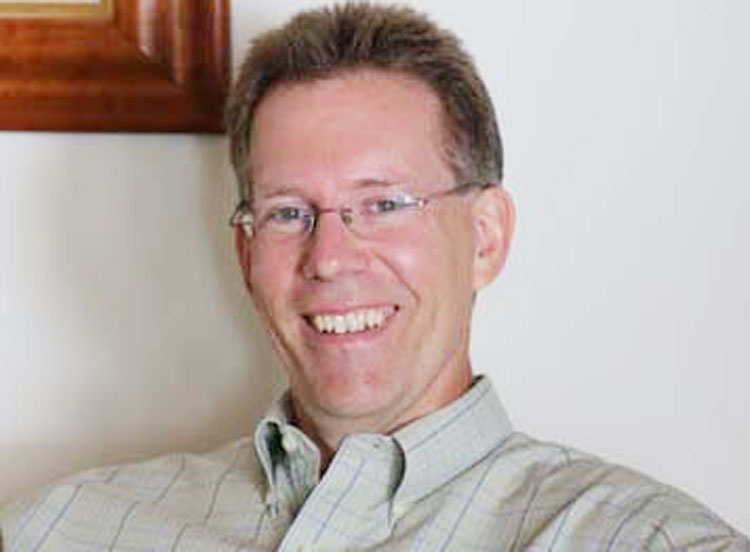 By Ed Horstmann
It's Easter. . . again. Marcus Borg, a scholar who brought the biblical stories to life through his books and lectures, once wrote, "I sympathize with clergy who preach about Easter to the same congregation for several years. Of course, you say what you think is most important the first time. So what do you say the second time and the third time and more? Do you avoid saying what you said the first time so that you don't repeat yourself? But wouldn't that mean leaving out what you think is most important because you've already said it?"
What to say about Easter this year? That question may demand the preacher's attention well before the holiday is actually celebrated. Sometimes I feel a growing anxiety about the Easter sermon even before I've celebrated Christmas. What will I say this year that honors the traditional texts but gives them fresh meaning? As the countdown continues, I'll be wondering: "It's Easter again: what do you have to say for yourself?"
Two thousand years ago, St. Paul, one of the more prominent writers and preachers in the early Christian movement, set the bar fairly high for Easter sermons. "If Christ has not been raised," he wrote to the congregation in the Greek city of Corinth, "your faith is in vain." Talk about putting all your Easter faith in one basket!
But the early church focused on the central importance of this celebration and viewed every Sunday as a "little Easter." This makes me wonder: why don't we bring out the brass every Sunday, wheel in an abundance of fresh flowers, and tell the resurrection stories again, and again, and again? Isn't the good news that God brings new life out of death the best good news that there is? Why are we so stingy as to tell the tale only once a year?
Well, we do not repeat ourselves that much because even the resurrected Jesus said to one of the women who encountered him near his gravesite, "Do not cling to me!" We have many stories of liberation to tell and there are many seasons in a church year, and in a human life, so we do not become fixed on only one way to tell the old, old story. Nevertheless, the preacher's common complaint that Easter is not an annual celebration, but a permanent orientation, is important to remember while the story is fresh in our minds. That best good news of all–that no dead end is a dead end for God–may be the beating heart at the core of all the stories we tell as people of faith. It's Easter again every time we find ourselves awakened to the possibility of new hope, fresh faith or greater love.
Easter happens when we let God into the places where we are burned or hollowed out, where we rise up with God to embrace the freedom to live again just when a new life seems least possible. "Let Christ Easter in us." That's how the English poet Gerard Manley Hopkins found a way to practice Easter, not as one holiday in a year, but as an endless procession of days made holy by a God with resurrection power. Hopkins turned the word Easter from noun into verb, from a memory into a living force: a force that does not tolerate anything about our world that diminishes life or disfigures the earth. The important word here is the little word "let." We do not manufacture resurrection power. That energy and work belong to One whose ways are not our ways and whose thoughts are not our thoughts. But, we can clear the way and open the harbor for that grace to reach the innermost places of our lives and work its wonders.
So, the strangers who met and spoke with the women at the tomb of their friend on that Easter morning two thousand years ago did not say: "Jesus is dead: play it safe." Instead, they offered a seven-word reply designed to heal grief and mobilize faith: "He is not here BUT has risen." This message was so unlike what the women expected to find at the tomb of Jesus that they were perplexed rather than overjoyed. Yet, take it in they did, and shared it with other friends of Jesus, who likewise believed it to be an idle tale. But, in time, they too brought this new news into their lives. Two thousand years later, we are still telling the stories and, better yet, living them.
Thank God for Easter day this year, with its rousing music and sanctuaries adorned with flowers, and congregations full of people leaning forward to hear a freshly made Easter sermon. And, thank God that starting with the days and weeks right after our celebrations, Easter comes again, the outrageous promise of new life wherever it is needed. In all those moments, it's Easter. . . again. Thank God!
Ed Horstmann is Senior Pastor at Round Hill Community Church.