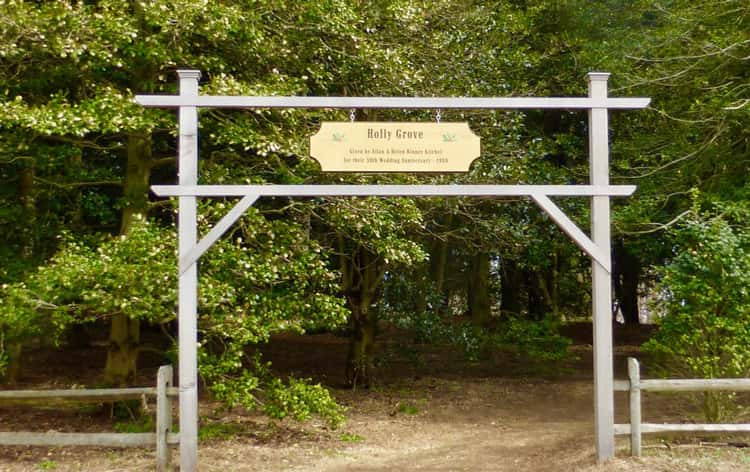 The Friends of Greenwich Point and the Town of Greenwich invite volunteers to join in their Holly Grove Clean-up on Saturday, April 27, 9:30 a.m. to 12 p.m., at Greenwich Point.  In honor of the upcoming Arbor Day this year's event also includes the planting of 10 Native American Holly trees donated by the Friends of Greenwich Point. Come and enjoy the outdoors, help keep this special area of Greenwich Point thriving, and get a good workout! Please bring work gloves, pruners, loppers and a friend or two.
The clean-up includes cleaning up branches and removing the vines that are enveloping the hollies, ensuring the vitality of this precious area. Greenwich Point's Holly Grove is part of a regional network of places recognized for outstanding value to bird conservation
The mature holly trees serve multiple purposes to support wildlife and many animals enjoy the red berries – from squirrels, raccoons and other small mammals to our native birds as well as migrating ones traveling between their winter and summer territories.
The Holly Grove, planted in 1959, was a gift to Greenwich Point by Mr. and Mrs. Kitchel in celebration of their 50th wedding anniversary. Twenty-one holly species were planted and while time has seen many of them thrive, time has also taken a toll on the Grove.
In 2016, in celebration of the Friends of Greenwich Point's 60th anniversary, they began working with the Town to restore the Holly Grove. In addition to cleaning-up the grove and planting new hollies, they rebuilt an entrance post, header and rail with a new sign created by Mike Gavin. This project seemed fitting as Mrs. Kitchel was instrumental in the formation of the Friends of Greenwich Point (formerly known as the Greenwich Point Committee).
The mission of the Friends of Greenwich Point is to act as an advocate for Greenwich Point. We are a non-profit committed to responsible stewardship and public education to preserve and enhance Greenwich Point's diverse natural environments and beauty and to promote safe and appropriate recreation. The Friends of Greenwich Point initiates and carries out projects related to the organization's mission, complementing the efforts and resources of the town. Some of these programs include the Safe Roads program, filling the bird feeders, picnic umbrellas, summer concerts, education programs, vegetation and habitat restoration and much more.
For more information, contact the Friends of Greenwich Point at info@friendsofgreenwichpoint.org or visit friendsofgreenwichpoint.org