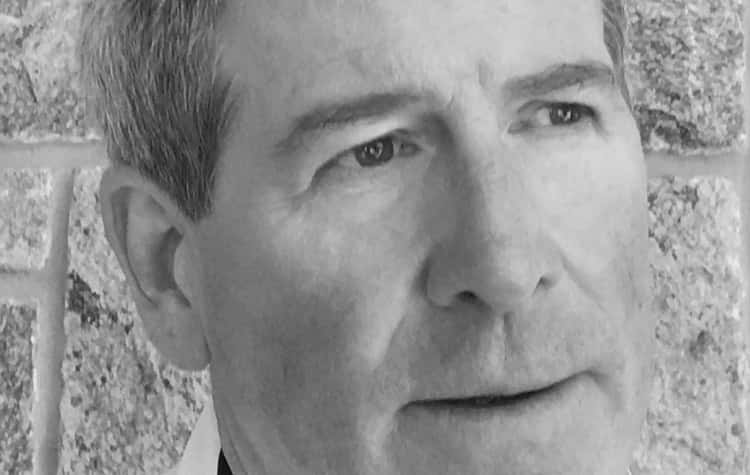 By Ted Pardoe
Christians around the world are on a journey through our most holy period of the entire year. The Christian Holy Week began on The Sunday of the Passion: Palm Sunday. This was last Sunday. As this good newspaper comes off the press, Christians will be in the middle of the great three days of Maundy Thursday, Good Friday and the Great Vigil of Easter on Saturday. Churches around town will offer a rich variety of worship services as we all head toward the joy of Easter Sunday, April 21, when we celebrate and remember the Resurrection of Jesus Christ. Orthodox Christians will celebrate Easter on April 28 this year. Our Jewish brothers and sisters will begin their journey through their holy festival of Passover which begins this evening, April 19. In just a few weeks, May 5 to be precise, our Muslim brothers and sisters begin their holy journey for the month of Ramadan.
This year I have found myself reflecting on how I apply an interfaith worldview in my role as a Christian clergy person. Perhaps it was the horrible shootings at two Muslim mosques in Christchurch, New Zealand that took place on March 15 that contributed to the focus of my late Lent meditations. The good people of the Islamic Cultural Center of NY-Stamford invited the local community to gather with them for their Friday prayers the following Friday, March 22. There was also a rally in support of the Muslim community and interfaith understanding. I am most thankful that I was able to participate in this "We Stand Together" show of religious solidarity among people of faith. I also look forward to an interfaith Seder, the holy feast that marks the beginning of Passover, being part of my Holy Week journey. The Seder that I attended included a discussion about how our religious traditions teach us to respond to the current moment. A moment where violence in our world has been directed against houses of worship with devastating losses of lives of worshippers. Our conversations explored similarities and differences that Jews, Christians, and Muslims have with regard to forgiveness, and the significance of never forgetting the tragedies that harm our communities and impact our humanity.
My interfaith worldview entered into my life when I left my Wall Street job in the late 1990's to transition into the not-for-profit world.  I had a thoroughly great experience on Wall Street for twenty years but bigger life questions were distracting me. I took a job with the Interfaith Center of New York which was a very young organization created to educate people about the world's great faith traditions. It has done so now for over twenty years at the grass roots level in communities all over New York City. As a reasonably active Christian at a church in New York City I very quickly had my eyes and heart opened in remarkable new ways as I visited Jewish synagogues, Muslim mosques, Hindu & Buddhist temples, Sikh gurdwaras, and many other houses of worship. Being exposed to these other magnificent religions prompted me to go to an ecumenical Christian seminary to examine my own tradition at a much deeper level. My first day at the seminary was 9/11. Within thirty-six hours after the terrorist events at the World Trade Center and elsewhere, the Interfaith Center of New York organized a panel of solidarity with a Jewish rabbi, a Muslim imam, and a Christian priest who all urged people to pray together about what had happened and not to allow religious misunderstanding to cause further disunity and danger.
While my own Christian faith journey proceeded to ultimately deliver me up to ordained ministry in the church, I continue to serve on the board of the Interfaith Center of New York. When Jesus entered Jerusalem on Palm Sunday, he was basically doing so as a Passover pilgrim. Ancient Israelites would make a pilgrimage, a holy journey, to the Temple in Jerusalem for the Passover festival. When our Muslim brothers and sisters start Ramadan, millions upon millions of Muslims will undertake a pilgrimage to Mecca, Saudi Arabia the holiest city for Muslims. Christians also have pilgrimage sites especially Jerusalem in the Holy Land. I always try to read the Pilgrimage of Egeria at this time of the church year. It is a remarkable account of a journey by a Christian woman, likely a nun, from Spain or Gaul to the Holy Land for Holy Week. She also visited many other places mentioned in the Bible on her pilgrimage. She did all this in the fourth century. As we make our way through Holy Week on our faith journey this year, may we Christians joyfully proclaim that our Savior is risen indeed while also giving thanks for our pilgrimage walk on this earth with all people of faith. Alleluia!
The Rev. Ted Pardoe is the Rector at St. Barnabas Church in the backcountry.