April 17, 2019
Jonas Philanthropies Awards Grant to Terra Firma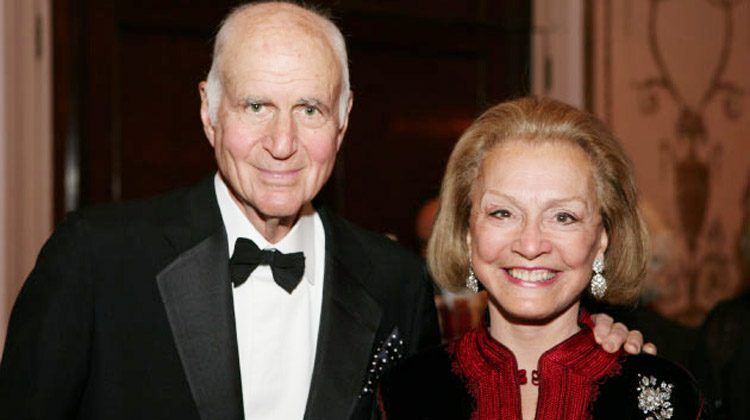 Jonas Philanthropies, an organization co-founded by Greenwich-based philanthropist Donald Jonas and his late wife Barbara, announced a five-year $250,000 grant to support Terra Firma, a first-of-its-kind medical-legal clinic committed to addressing the complex medical, mental health and legal needs of unaccompanied immigrant children in the U.S.
Terra Firma, a partnership program between Children's Health Fund, The Children's Hospital at Montefiore, and Catholic Charities was launched in response to the influx of migrant children seeking asylum in the United States. Since 2014, the U.S. has seen a dramatic surge in unaccompanied immigrant children and families seeking asylum at the U.S. southern border: over 50,000 children in 2018 alone – a 21 percent jump from 2017 – many of whom have never received comprehensive pediatric or mental healthcare.
"The American public is becoming increasingly aware of the tragedy at our border and the impact on innocent children and families," says Donald Jonas. "Awareness is but a piece of the process; now we must call for action for something that is truly universal: the health and wellbeing of children. We are honored to partner with Terra Firma, an organization at the helm of this most worthy cause, and we are confident our five-year partnership will strengthen their operations to help make a greater impact."
The grant from Jonas Philanthropies will provide critical funding for Terra Firma's first full-time program administrator, who will coordinate clinical, legal and youth enrichment services, ensuring effective delivery of the program's key components.
"We are so honored that Jonas Philanthropies shares our mission to help vulnerable populations," says Alan Shapiro, MD, co-founder of Terra Firma. "The children coming to our program have experienced incredible hardship; being exposed to unspeakable violence in their native countries and during their journey to seek protection in the U.S. Our program was born out of the urgent need to address the psychological and physical trauma they have endured and provides a medical home for these children. Healthcare and legal professionals also work together to help unaccompanied immigrant children gain a pathway to legal residency – an important step towards the normalization of their lives. Since our program started at the Fall of 2013, we've helped over 500 children and their families, yet every day, the demand for our work grows. It's not an understatement to say our work saves lives and we are deeply grateful that these donated funds will allow us to expand our services to meet the needs of more children."
"Immigrant children and their families face increasing hurdles that affect their well-being and heighten their vulnerability. It's a priority for CHF to champion the work of Terra Firma and the many other programs in our national network that work tirelessly to support the growing numbers of families who need our help," said Children's Health Fund CEO Dennis Walto.
About Jonas Philanthropies
Jonas Philanthropies is transforming healthcare for the better by investing where it matters most, in solutions that can be scaled for the greatest impact. Its programs address high-need issues and audiences with high-impact solutions: promoting leadership in nursing and veterans healthcare, preventing and treating low vision and blindness, and protecting our children's environmental health.For more information, visit jonasphilanthropies.org
Tags:
Children's Health Fund
,
grant
,
greenwich
,
Jonas Philanthropies
,
Terra Firma