March 3, 2019
GHS Boys' Relay Team Takes Silver at New Englands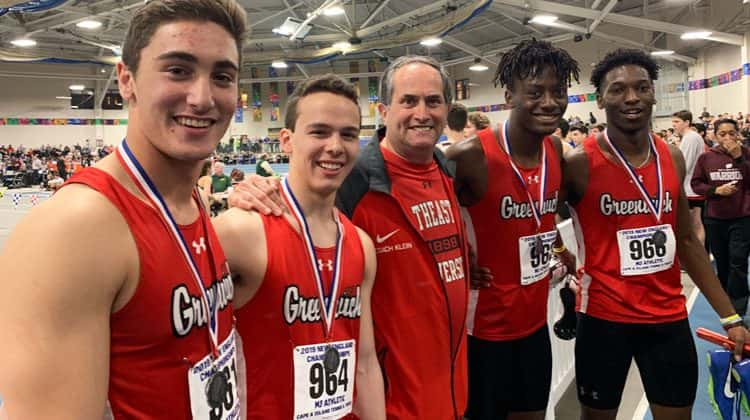 By Paul Silverfarb
Sentinel Editor
The Greenwich High School boys' track team battled the best in New Englands yesterday afternoon and ended up as the second-quickest 4×200-meter relay team.
During the New England High School Indoor Track and Field Championships yesterday afternoon, held at Boston's Reggie Lewis Track Center, Big Red entered competition as top six team in Connecticut, finishing second at the CIAC State Open finals.
The foursome of seniors Lance Large and Chris Wint, and sophomores Hunter Clark and Zane Robinson-Nye took to the track at New Englands and each finished with a personal best during their part of the relay.
Overall they finished the meet second place with a time of 1:29.85. Fellow Connecticut school Bloomfield High School, the same squad that upended Greenwich by mere millimeters during the CIAC State Open finals, came out on top at New Englands, posting a time of 1:29.58.
Tags:
CIAC
,
cttrack
,
FCIAC
,
GHS Track and Field
,
greenwich
,
Greenwich Track
,
Jeff Klein
,
new englands