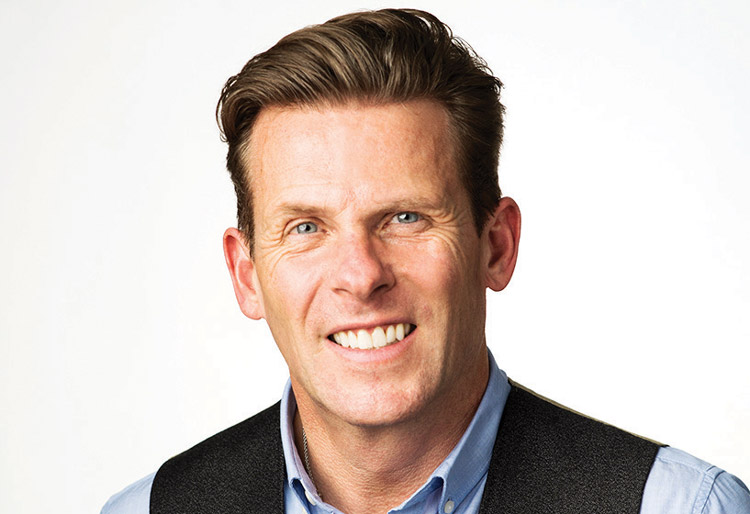 By Drew Williams
Even before I could walk, I was trained by my mom and dad to say thank you. As a Brit, saying thank you comes as naturally as introducing yourself by saying sorry! It is simply the right thing to do (even if you are not especially grateful.
Indeed, almost every British conversation is ended with the words, "Cheers, thanks, thanks so much, really thank you very, very much…bye…and thank you." Brits have even taken the art of passive-aggression to new heights with the insertion of a simple word of thanks. In the U.K., ending an email with the word "thanks" is a clear signal that one is perilously close to losing one's temper! But what if gratitude were more than just socially-warranted behavior? What if gratitude was the means by which the inner man or woman was strengthened? What if thankfulness was good for our spiritual well-being?
Let me put it this way. Let's imagine that the Town of Greenwich was surrounded by enemy forces whose desire was to wreak havoc and destruction. Let's also imagine that there are enemy sympathizers who live and work in the town who have a view to undermining its defenses. Now, what if you were to discover that there is a song which the enemy and their sympathizers cannot tolerate or approach? Whenever they hear it, they run the other direction. Isn't it certain that you would want to learn this song? And after you learned it, you would sing it when you went to bed at night and when you got up in the morning. You would sing it on the way to the railway station, to the school doors and to the coffee shop. The more deeply embedded in your mind the song became, the more secure and fearless your life became. Biblically-speaking, that "song" is gratitude.
The apostle Paul wrote, "Therefore, as you received Christ Jesus the Lord, so walk in Him, rooted and built up in Him and established in the faith, just as you were taught, abounding in thanksgiving." (emphasis mine) (Colossians 2:6-7).
Gratitude is an essential guardian of the soul. When we abandon it, we lay ourselves open to attack. The absence of a thankful heart makes us prone to drawing away from the reality of the love and faithfulness of God. Paul, writing to the church in Rome, argued that the absence of gratitude provides an on-ramp to the slippery slope of doubt and fear. He wrote, "For although they knew God, they did not honor Him as God or give thanks to Him (emphasis mine), but they became futile in their thinking, and their foolish hearts were darkened." (Romans 1:21).
If ingratitude lays us open to confusion and doubt, gratitude positions us so that we can take hold of God's goodness, steadfast love and faithfulness. Gratitude brings us into the truth that God is "on my side as my helper" (Psalm 118:7a). Gratitude also plays a vital role in guarding our minds and hearts. To the church in Philippi, Paul wrote, "In everything by prayer and supplication with thanksgiving let your requests be made known to God. And the peace of God, which passes all understanding, will GUARD your hearts and minds in Christ Jesus." (emphasis mine) (Philippians 4:6-7).
Gratitude also helps us in being better able to discern God's presence and purposes. In the Garden of Gethsemane, Jesus said, "Watch and pray that you may not enter into temptation." (Matthew 26:41a). Personally, I don't always find that easy. Sometimes, to sit down and pray is to battle a head full of distractions, anxieties, pressures and thoughts. I am not alone in this dilemma. The missionary Hudson Taylor wrote, "The hardest part of the missionary career is to maintain regular, prayerful Bible study. Satan will always find you something to do when you ought to be occupied about that, if it is only arranging a window blind." Paul gave us an important piece of advice on how to keep our eyes off the "window blind" and fixed on Jesus: "Continue steadfastly in prayer, being watchful in it with thanksgiving." (emphasis mine) (Colossians 4:2).
Thankfulness was never about getting on God's "good side." Gratitude before God is truly for our benefit and not His. In my own prayer life, I have recently attempted to give thanks to God for at least 10 things before I bring anything else to His attention. I am so struck with the profound difference that this simple practice has made. My part is just to be honest about the impact of the good things in my life — great or small. And as I compile my list, I find that two things happen. First, the list gets longer and longer. And second, my anxiety level decreases, while my faith and assurance in God's goodness increases. In just this way, the author Melody Beattie can write, "Gratitude unlocks the fullness of life. It turns what we have into enough, and more. It turns denial into acceptance, chaos into order, confusion into clarity…."
The practice of thankfulness before God is much more than proprietary politeness or "liturgical correctness." Gratitude is the titanium of spiritual armor. Maya Angelou would encourage us: "Let gratitude be the pillow upon which you kneel to say your nightly prayer. And let faith be the bridge you build to overcome evil and welcome good."