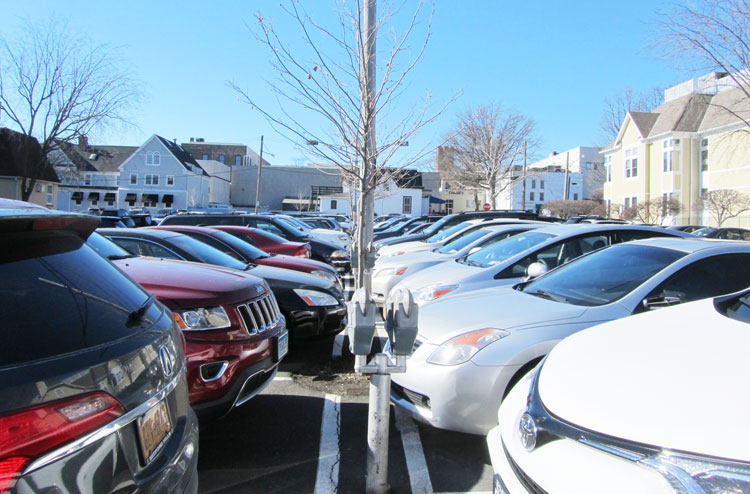 Visitors to Greenwich who park on Greenwich Avenue now have another way to pay for parking. Patrons of Town of Greenwich parking lots have already been able to use their mobile device to pay for parking in addition to the multi-space or single space meters. That capability has now been extended to Greenwich Avenue, with additional expansion planned in the coming months for metered parking spaces on streets throughout town.
"We brought Parkmobile to Greenwich because our residents and visitors deserve convenient and modern parking options," said First Selectman Peter J. Tesei. "We encourage downtown visitors to download the Parkmobile app, look for the green Parkmobile sticker on meters, and complete their transaction with a few clicks on their phone. Customers who prefer to pay via credit card, where available, or coins are still free to do so."
Deputy Chief of Police Mark Marino said, "A major part of the Parking Services Department's mission is to make the parking experience in Greenwich as convenient and hassle free as possible. We feel that the additional option of paying for parking on Greenwich Avenue through Parkmobile is in keeping with this desired goal."
During the previous 12 months, more than 40% of transactions on surface parking lots currently served by multi-space meters have been made through the Parkmobile app. This is in line with other municipalities and is expected to expand further.
Parkmobile is available to download from your device's app store. Details and FAQs pertaining to how the service works in the Town of Greenwich can be found by going online to the Parking Services page at greenwichct.gov and clicking on the Parkmobile icon. General information about Parkmobile can be found online at parkmobile.io