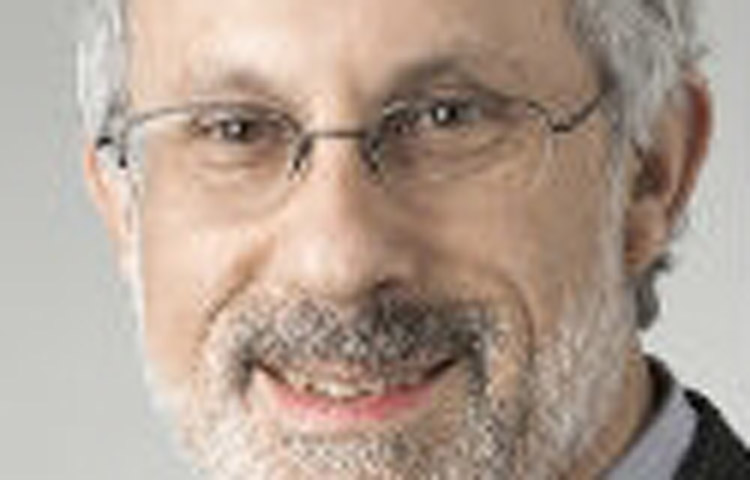 By Jonathan Perloe
I believe it's time for the Connecticut General Assembly to institute a Paid Family & Medical Leave (PFML) program for workers in our state. It's the right thing to do morally, and it will improve economic justice and regional competitiveness. If ever there was a government program that supported "family values," PFML is it.
My personal experience bears out what is common sense: employees treated well pay it forward. When my daughter, who was born three and one-half months premature, finally came home after four months in the hospital, I was granted a full month of paid leave. My family needed me, and I was grateful to be there for them. The generosity and compassion of my employer increased my loyalty to the company without question; I stayed there 22 years.
I've heard that Connecticut has a problem keeping young people in the state who go elsewhere for better opportunities. With states all around us adopting PFML, this program would remove an incentive to leave the state for better insurance coverage.
Some of the opposition to PFML centers on the purported harm it inflicts on small business. Opposing PFML last year, The National Federation of Independent Business asserted it was "one of the more costly proposal that will harm Connecticut's business climate and directly hurt small business' operations." Wendy Traub, the Connecticut chair of the NFIB, said PFML would have "a devastating cumulative effect on small businesses." Citing these and other concerns about government overreach and inefficiency, last year every single Republican legislator on both the Finance and Labor Committees voted against the bill.
The trade groups and legislators speaking for small business interests may not be in tune with their constituents or the actual experience of PFML programs. A 2017 national survey of small businesses conducted by Lake Research Partners found that 70 percent of small business owners supported a shared employer and employee funded PFML program (incidentally, the program being considered in Connecticut would be funded completely by a payroll tax paid just by employees). Closer to home, a poll commissioned by the Connecticut Women's Education and Legal Fund found that 77 percent of the 243 small business owners surveyed support offering a PFML program.
A Center for Economic and Policy Research (CEPR) study covered by Harvard Business Review assessed California's paid family leave program and found the dire consequences predicted by organizations like NFIB did not materialize. The study observed, "First, despite the alarmist arguments and strong opposition of the business lobbies that paid family leave would raise costs, invite abuse and be a 'job killer,' our 2010 survey of employers found that the program has been a non-event for California businesses." Most employers (87%) reported no cost increases associated with the program, and favorability of the program was actually higher among smaller businesses than it was among larger companies.
Supporting hard-working families should be more than keeping taxes low. It should include promoting policies to help them cope with the very real challenges of life.
That's what Paid Family & Medical Leave does for working families, primarily by alleviating the difficult choice of keeping a job or caring for yourself or a loved one. According to a Pew Research Center survey, nearly four in five employees who needed family or medical leave didn't take it because they couldn't afford to give up wages that would be lost. Connecticut has the second highest income inequality in the nation and, according to Connecticut United Ways, 40 percent of households are unable to afford life's basic necessities. For families like these, PFML would be a lifesaver, and could help address the state's unacceptable level of income inequality.
Beyond the financial benefits of PFML, the CEPR study noted the program's societal benefits. The duration of breastfeeding doubled for new mothers who used paid leave, delivering important health benefits for both mother and baby. The proportion of men using the program increased substantially, giving them more bonding time with their infants.
Making it possible for new mothers to take time off without quitting their jobs is beneficial to taxpayers. A Rutgers University study found that New Jersey women who had taken paid family leave were far more likely than mothers who hadn't to be working one year after giving birth. The study also found these women were 39 percent less likely to receive public assistance and 40 percent less likely to receive food stamps in the year following a child's birth compared to women who didn't take paid leave.
On a practical level, employee-friendly policies are good for business. As my experience demonstrated, the goodwill generated by not forcing employees to choose between work and family leads to a more committed workforce with less turnover (that is expensive for business). Forcing employees to sacrifice family for work does just the opposite. Numerous sources, including Forbes, report that employee retention increases with PFML.
A PFML program is not only the right thing to do—it is a win-win-win. It's good for employers, good for Connecticut and its taxpayers, and hugely popular among workers. One study after another consistently reports 75 percent or more of Americans—both Democrats and Republicans—want PFML.
Let's get Connecticut to join other forward-looking states and pass PFML. Contact your state legislators and ask them to vote yes for PFML so that families can take care of their own without worrying about making ends meet or losing their jobs.