February 14, 2019
Greenwich High School Student Wins ConnTESOL Scholarship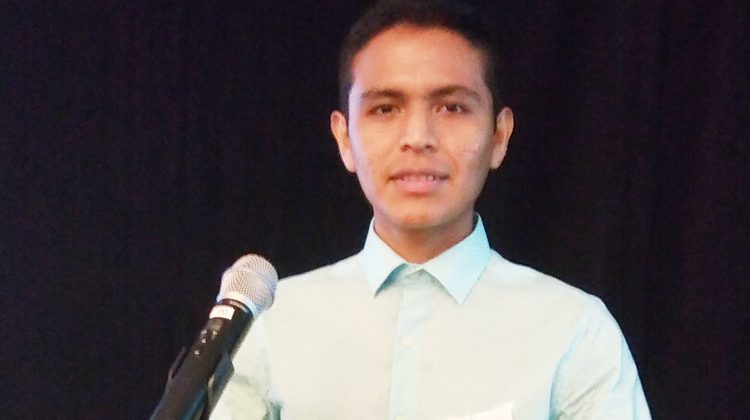 On Oct. 20, Greenwich High School (GHS) graduate, Class of 2018, Edward Bojorquez was awarded a $1,000 scholarship from ConnTESOL at the organization's 48th Annual Conference at the University Center in Hartford. ConnTESOL Board member-at-large Glorianne Rusate, presented the award to Edward who will apply it to his tuition at the University of Connecticut-Stamford. Edward was accompanied by his proud father, Edwin Bojorquez, GHS ESOL teacher Jeanne-Marie McAnanly, and Greenwich Public Schools Languages Program Coordinator Adriane Hirsch-Klein.
As part of the application process, Edward was required to submit a 250-500 word essay on the topic: "A different language is a different vision of life," along with recommendations from both his guidance counselor and teacher.  In his essay, Edward described the impact that his summer reading assignment had on his future career choice. When Edward read Rich Dad, Poor Dad by Robert Kiyosaki and Sharon Lechter, the book inspired him to learn about money and business. Edward stated in his essay, "People who are able to read and communicate in English have more freedom, happiness, health, and choices in life. My plan is to use the knowledge I gained about Financial IQ from my first book in English to accomplish my dreams and goals in business."
About ConnTESOL
The Connecticut organization supporting Teachers of English to Speakers of Other Languages as a primary resource for professional development in the field of English Language Education in the State of CT.
Tags:
ConnTESOL Scholarship
,
Edward Bojorquez
,
GHS
,
greenwich
,
Greenwich High School