February 12, 2019
Arrest Made in Reyes Homicide Case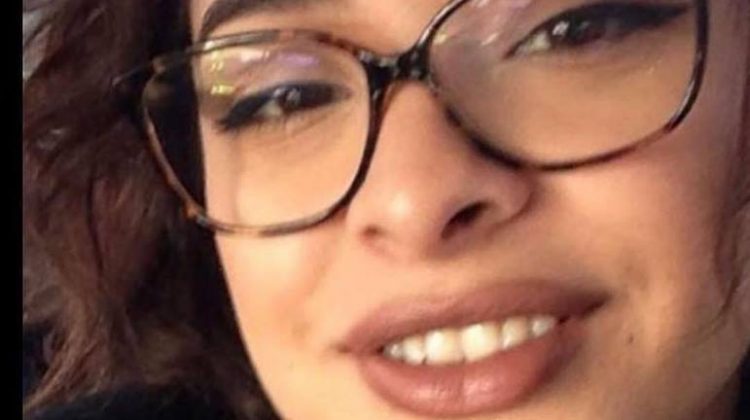 By Richard Kaufman
After an exhaustive investigation that stretched across state lines, an arrest has been made related to the death of Valerie Reyes, the 24-year-old New Rochelle, N.Y., resident who was found inside a suitcase off Glenville Road last week.
Authorities were tipped off when they noticed fraudulent activity on an ATM card belonging to Reyes, which they believe occurred after she was killed. 
A male suspect was arrested in Queens on Monday night, and subsequently interviewed by Greenwich and New Rochelle Police. According to Greenwich Police Capt. Robert Berry, the suspect was "cooperative" and "admitted a role in the death of Reyes."
According to several reports, the suspect is a former boyfriend of Reyes, although Greenwich Police would not comment yet on the nature of their relationship.
The suspect is currently in federal custody and will be prosecuted by the U.S. Attorney's Office of the Southern District of New York in Manhattan, due to the complexity of the case. Charges are expected to be announced soon.
"This entire investigation has been a herculean effort form the very beginning, from the initial officers on scene, to all the work of the detectives chasing down numerous leads," Berry said during a brief press conference at GPD Headquarters Tuesday afternoon. "I can't emphasize enough the success that we got from our collaboration with the New Rochelle Police, and the professionalism of all involved." GPD also worked with the Westchester County Forensics Unit, and other law enforcement agencies at multiple levels.
Berry said in a statement on Tuesday morning that multiple crime scenes had been examined, hundreds of hours of surveillance footage was reviewed, and interviews with several witnesses were conducted. Social media footprints were examined as well. 
"We are confident that the pursuit of justice for Valerie will be successful and we continue to work with the family to provide closure to this tragedy," Berry said.
Reyes' body was found on the morning of Feb. 5 by town highway workers, bound at the hands and feet and clothed, inside a full-sized suitcase located 10-15 feet off of Glenville Road in a wooded area near Stillman Lane.
Detectives, forensics units and the Office of the Chief Medical Examiner of Connecticut (OCME) arrived on scene and closed Glenville Road for eight hours as they collected evidence. Autopsy results from the OCME are still pending.
Reyes was reported missing to the New Rochelle Police Department by her family on Jan. 30 after she didn't show up for work at an Eastchester, N.Y., Barnes & Noble.
A GoFundMe was set up to help the Reyes family pay for the funeral and other expenses. As of Tuesday afternoon, over $30,000 had been raised in just five days.
"We'd like to wholeheartedly give thanks to each and everyone who has donated and sent their condolences," the Reyes family posted on the GoFundMe page. "The outpouring [of] love and support that has been received is unbelievable and it has given us some comfort knowing so many people feel our pain and that we aren't alone. Valerie touched so many hearts and I know she was loved by so many."
Calling hours for Reyes are scheduled from 2 to 4 p.m., and 7 to 9 p.m., on Tuesday at Lloyd Maxcy & Sons Beauchamp Chapel in New Rochelle. A Funeral mass will take place at 10 a.m., on Wednesday at St. Gabriel's Church in New Rochelle.
The GPD is continuing to ask the public for help in gathering information related to Reyes and her disappearance. Berry emphasized that the investigation remains ongoing. "There are a lot of loose ends to be tied up," he said.
You can contact the anonymous tip line at 203-622-3333, or email tips@greenwichct.org.
Tags:
Glenville
,
GPD
,
greenwich
,
Greenwich Police Department
,
New Rochelle Police Department
,
Town of Greenwich
,
Valerie Reyes