February 7, 2019
Greenwich Police ID Woman Found in Suitcase on Glenville Road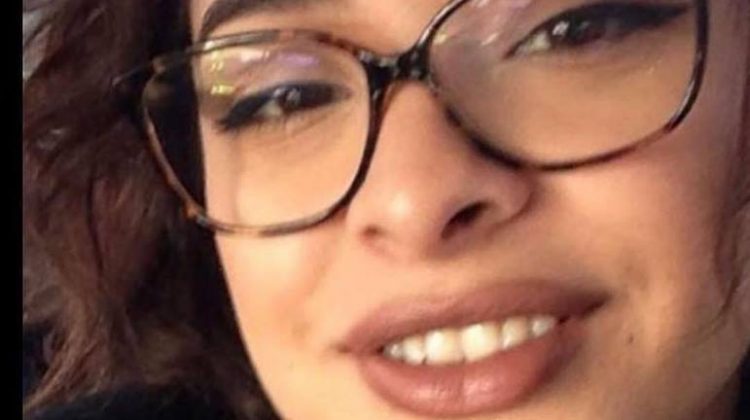 By Richard Kaufman
The Greenwich Police Department, with the assistance of the State of Connecticut Office of the Chief Medical Examiner (OCME), has identified the woman who was found dead inside a suitcase in the Glenville section of town earlier this week as 24-year-old, Valerie Reyes, of New Rochelle, N.Y.
Reyes' body was found on Tuesday morning by town highway workers, bound at the hands and feet and clothed, inside a full-sized suitcase located 10-15 feet off of Glenville Road, just north of Stillman Lane. Reyes had been reported missing to the New Rochelle Police Department by her family, and was last seen on Jan. 29.
Reyes' family was advised of the positive identification last night.
"They are obviously devastated by the loss of Valerie and our heartfelt condolences go out to them," said Capt. Robert Berry, commander of the GPD detective division, in a statement on Thursday.
GPD is handling the investigation and working with New Rochelle Police and other law enforcement agencies at multiple levels.
Police said on Tuesday that the death did not occur at the location where Reyes was found. "Until we can identify where [Valerie] was killed, we're running with the case," said GPD Pubic Information Officer, Lt. John Slusarz, on Thursday.
The cause and manner of death has not yet been confirmed by the OCME, and "many pieces of physical evidence were collected and results from forensic analysis are pending," according to Berry.
"The Greenwich Police Department is dedicated to identifying those responsible for the death of Valerie and ensuring justice for her and her family," Berry added.
Friends and family of Reyes had taken to social media in recent days, using the hashtag #FindValerieReyes, to spread the word about her disappearance. She was reported missing on Jan. 30 after she didn't show up for work. Reyes worked at a Barnes & Noble in Eastchester, N.Y.
"The entire Barnes & Noble community is grieving the loss of our beloved employee Valerie Reyes," the company said in a statement. "Our hearts go out to her family, friends, and coworkers during this difficult time."
One friend tweeted that Reyes was last seen at the New Rochelle Metro North train station on the morning of Tuesday, Jan. 29, wearing "a dark green jacket, green pants, black shoes and carrying a small book bag," and that her last known location was in midtown Manhattan on Thursday, Jan. 31 at 1:30 a.m., although police have not confirmed.
The New York City Police Department posted a missing persons' poster on Jan. 31 asking the public for help in locating Reyes.
#MissingPerson Have you seen VALERIE REYES? 5′ 3″, black hair, brown eyes, 1/2 sleeve tattoo on left arm. Last seen wearing a green coat, black jeans, and black shoes. Suffers from anxiety and depression. pic.twitter.com/vxvXi40fiV

— NYPD Midtown North (@NYPDMTN) January 31, 2019
Greenwich authorities have received numerous tips related to the investigation, and they urge the public to come forward if they have any information. Residents can contact GPD's anonymous tip line at 203-622-3333, or email tips@greenwichct.org.
Tags:
Glenville
,
greenwich
,
Greenwich Police Department
,
Town of Greenwich
,
Valerie Reyes