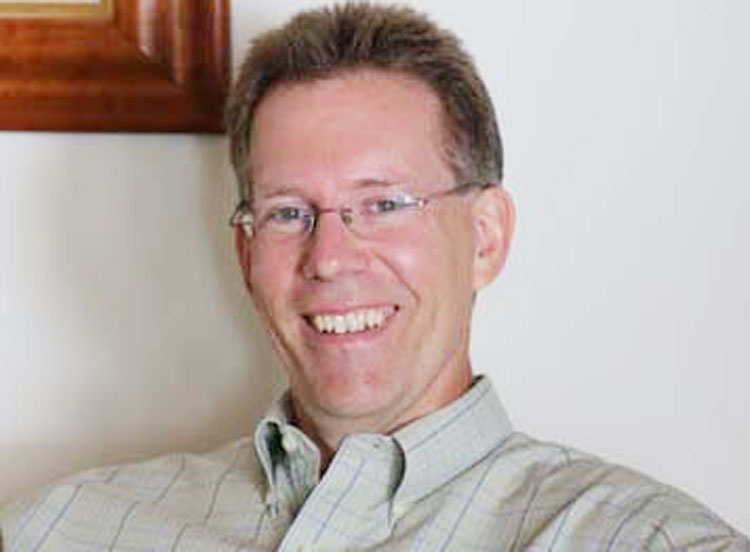 By Ed Horstmann
Thank God for the poetry of Mary Oliver. When I learned of her recent death, I found myself thinking about how her words have shaped my life. Over the years, I have turned frequently to her carefully constructed poetry to refresh my faith. Her poems were simultaneously accessible and challenging, with sharp-eyed observations about nature and the human condition. Along with many other preachers, I have shared her probing questions through sermons and conversations. Her vision was subtle but often searing.
If there is one line of Mary Oliver's that I have quoted more than any other, it is most likely the closing phrase from her poem, "The Summer Day." After a studied meditation about a grasshopper that had captured her attention, and inspired her to reflect through writing, she suddenly confronts her reader with the question: "Tell me, what is it you plan to do with your one wild and precious life?"
For many years I received that line as a personal question, addressed directly to me. And it has certainly confronted me from time to time, challenging me to remember that the main thing in life is to keep the main thing the main thing.  As a pastor, my work is to equip my congregation to become a community of vibrant faith, showing forth the love and justice of Jesus with all the energy and resources at our disposal. There are a lot of ways to be pulled off that path. Mary Oliver's question has entered my worldview from time to time and helped me to make sure that I have not squandered my time and energy in other less fulfilling pursuits.
But, then at some point I realized that by seeing her question as addressed primarily to individuals, I was restricting its potential power to mobilize us to care for the world in more impactful ways. For all I know, Mary Oliver may have wanted her readers to make the you in her poem both singular and plural.  The question of what I am doing in the world is a valid one, but I do not live in isolation. "No man is an island, entire of itself, a piece of the continent, a part of the main," wrote John Donne, another great poet.  Several hundred years before Mary Oliver, he used his poetry to challenge his readers to think in the plural, to tap the power of human community in order to be artisans of the common good.
"What are you going to do with your one wild and precious life?" That is a question for individuals but also for families, communities of faith, business partnerships, schools, and groups of friends. "Where two or three are gathered together, there am I," said Jesus, inviting his first generation of disciples to think together, act together, pool their resources together, and be healers together.
The Christian movement that began over two thousand years ago was lived to tell its story because it brought healing and hope into the lives of individuals, and because it gathered them into a multinational corporation called the church. It was a great health care program, and it was an even greater way to find security and friendship in the brutal and sharp-edged world of the Roman Empire.
The challenges that we face as citizens of planet earth are also going to demand a way of thinking that can include individual creativity and initiative, but will also tap the imaginations and good will of networks of people working as a force for good.  Larry Rasmussen, a former professor of theology at Union Theological Seminary in New York City, and a leading writer in the area of environmental ethics, has said that he finds inspiration for his work through the fellowship of likeminded people who muster together the grit and grace necessary to speak out on behalf of our fragile planet. In a recent interview, he said, "If you are engaged with others on these issues, you generate hope."
There is an African proverb that goes like this: "If you want to walk fast, walk alone. If you want to walk far, walk together." I want to walk the path of my life in a way that will bring courage and hope to my fellow travelers on mother earth. I want to walk that path with others, to make the necessary decisions and sacrifices that will give future generations a reason for gratitude when they look back at the legacy of our lives.
"Tell me, what is it you plan to do with your one wild and precious life?" It is a question for each of us. It is a question for all of us.
The Rev. Dr. Edward Horstmann is Senior Pastor at Round Hill Community Church