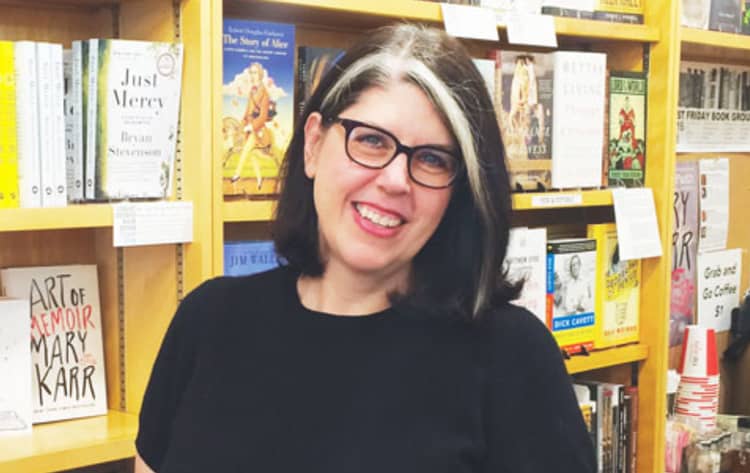 By Becky Ford
One of the great joys of running a church bookstore has been unearthing hidden gems of devotional life. I did not know there was a whole genre of books devoted to Advent readings, but now that I do it has changed the way I engage with the season. Each year I pick a book to read from for the 24 days of Advent, and would encourage you to do the same. It makes the arrival of Christmas that much more filled with wonder and light. Here are a few suggestions:
In This Light: Thoughts for Christmas by Archbishop of Canterbury Justin Welby and friends. This collection of personal stories are not sweet and sentimental "babe in a manger"-centric readings for the season, they are truth bombs meant to shift your heart and make the journey of Advent deeply meaningful.
Watch For The Light: Readings for Advent and Christmas. Ecumenical in scope, these fifty devotions by writers such as Aquinas, Bonhoeffer, Dillard, Merton, Luther and Underhill invite the reader to contemplate the great themes of Christmas and the significance that the coming of Jesus has for each of us – not only during Advent, but every day. Watch for the Light gives the phrase "holiday preparations" new depth and meaning.
Wounded in Spirit: Advent Art and Meditations by David Bannon. This is a new and very unique take on an Advent devotional. It begins with the premise that Christmas is a difficult time for many and a time filled with reminders of loss. It also uses artwork, from the catacombs to the masters, to lead you through a 25 day journey through human brokenness to hope.
Advent: The Once and Future Coming of Jesus Christ by Fleming Rutledge. "Advent is not for the faint of heart," local superstar theologian Fleming Rutledge says in her new book, and neither is her book (and I mean that, like she does, in the best possible sense!) To her point, Advent for Christians is both a time to reflect on the coming of our incarnate savior — but it is also the time when we await His coming again. For those who want to take Advent to a whole other level of richness and intensity.
Becky Ford is the General Manager of Christ Church's Bookstore and the Head of Buying and Marketing. She is also the director of the Courage & Faith Speaker Series and a regular contributor to the Greenwich Sentinel.
Christ Church Books & Gifts possesses the charm that every modern book and gift store aspires to have, while remaining an invaluable spiritual resource for Greenwich and neighboring communities. Featuring a curated selection of both religious and secular new and notable books, Christ Church Books & Gifts carries everyday and seasonal gifts including Advent calendars.
Complete with a cozy sitting area upstairs and a cafe downstairs, Christ Church Books & Gifts is the perfect location to meet friends, shop and spend time. Visit christchurchbooksandgifts.com